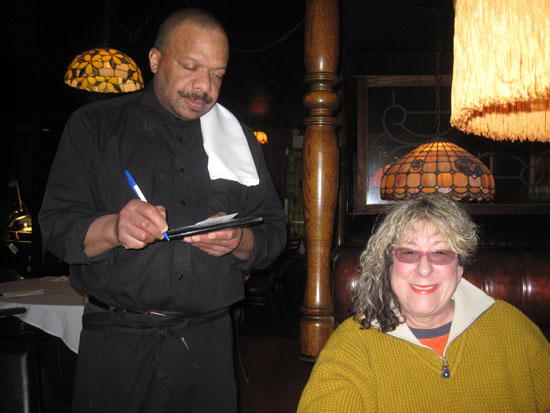 An important part of any urban experience is where and what you choose to eat. Anyone who knows me knows that no money needs to be wasted on the fanciest or trendiest restaurants in town. I wanted to hit the institutions in Detroit that not only involved the excitement I had as a child driving to them but that have proven to be quality enough (or, preferably, kitschy enough) to live on, restaurants whose very presence defines the personality of the city. Most of my all-time favorites have long since succombed, like Dinah Inn, Jerry's, both great steakhouses off Woodward, and my all-time favorite deli, Darby's. Even Carl's Chop House closed a few years ago.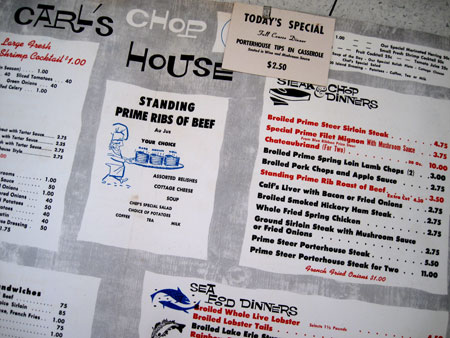 Thankfully, the Italian restaurant my family went to every Sunday night, Mario's, is still there.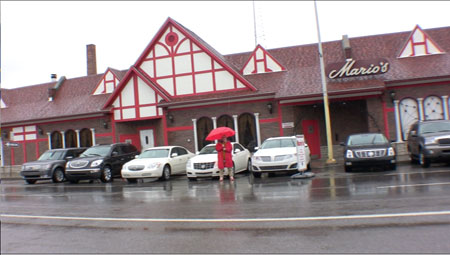 But although I recognized it from the outside, it's gotten too gussied up on the inside to be of value to my hungering memory cells now. But old time tradition is still alive in some excellent vintage haunts I'd never been to before. First there's Mr. Mike's.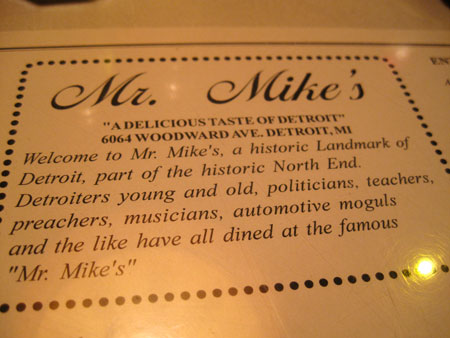 Now selling itself as a karaoke sports bar, Mr. Mike's is old school dining experience enhanced by dimly lit fake Tiffany lamps, burgundy leatherette booths and stained glass windows.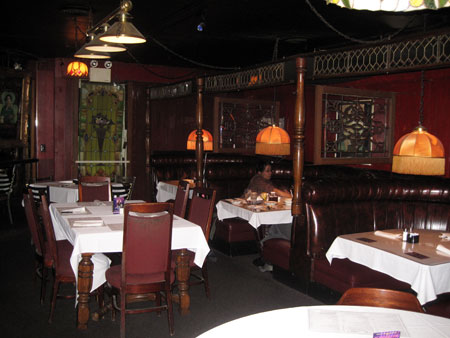 I could do without the lattice work and Americana dowels but I do like that the banquettes remain intact.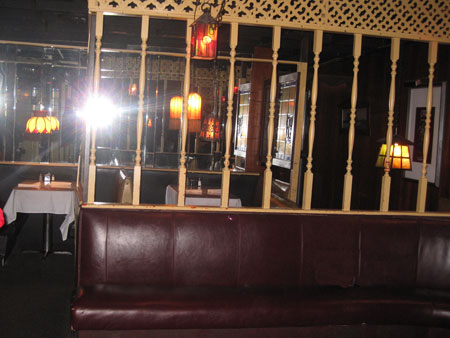 I'm also not a big one for stripping away the plaster to expose the brick underneath in efforts to make a place look old. This place looks old enough without this 80's postmodern touch.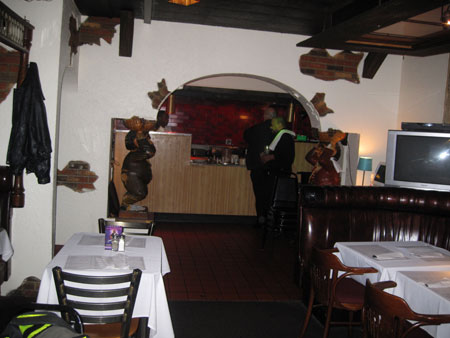 The waiter didn't have much patience for me flipping back and forth between a turkey club, onion soup au gratin, Chef's Salad, and meatloaf, all steakhouse classics for me.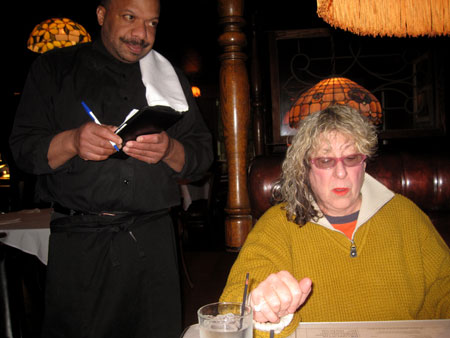 I finally settled on the meatloaf and loaded baked potato. Notice the fringe on the "Tiffany" lamp tilted for optimum lighting of my meatloaf.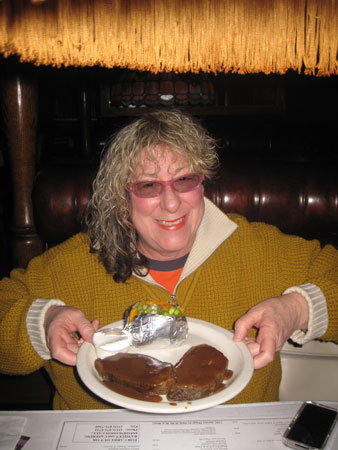 The potato especially deserves a closeup: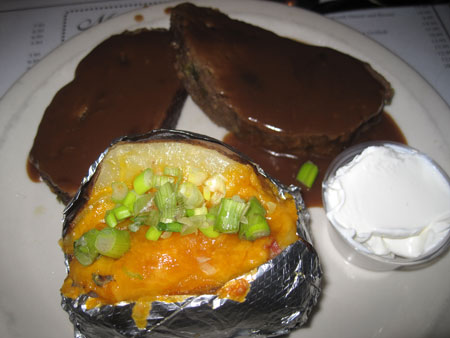 Though we were all jealous of the liver and onions someone else at the table ordered: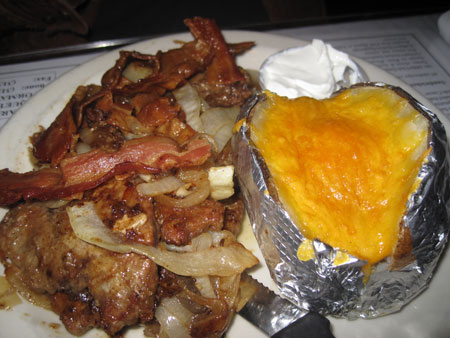 As old school and perfect as the food was, as one of the "grown and sexy people" I'm really sorry to have missed DJ Poppi Smooth: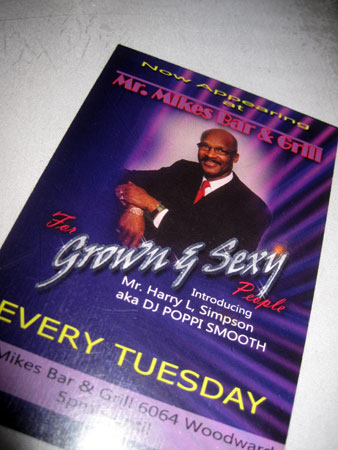 Another favorite restaurant this trip was Vince's, an Italian joint in Southwest Detroit. Though I almost didn't get past the entrance because of the blinding brilliance of this display: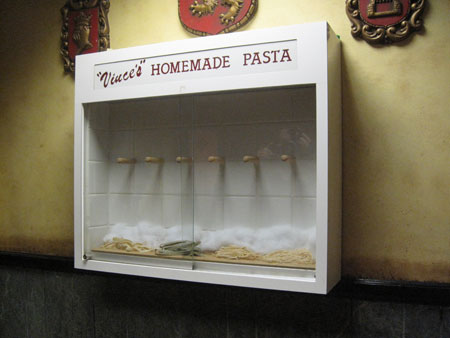 Is the fluffy cotton/Christmas snow backdrop supposed to be steam rising from the pasta?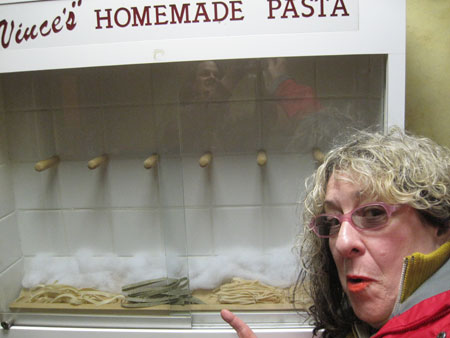 I don't know, but the supreme naïveté and kitschiness of the encased pasta art was enough for me to proclaim Vince's a must-eat-at Italian pit stop in the Motor City. And I'm happy to report that the beauty on the walls continued throughout the restaurant: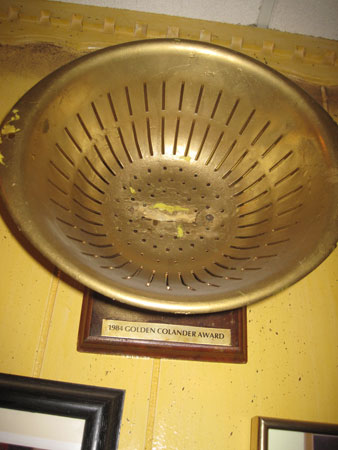 As impressed as I am with this Golden Colander award, I'm sure the owners are more excited by this: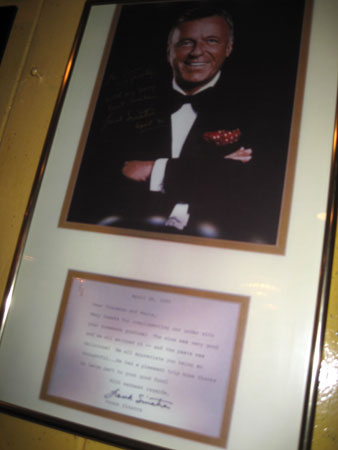 I know it's blurry but you can see it's a hand-signed personal note from Frank. And you know that means business when it comes to an Italian restaurant. This one isn't bad either: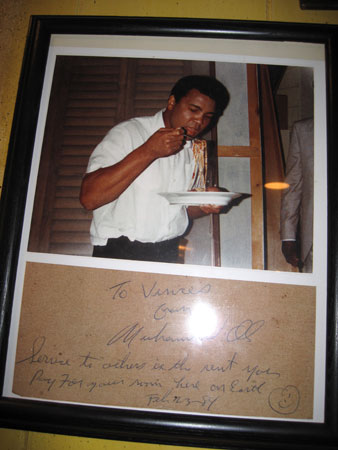 Also not bad is the decor: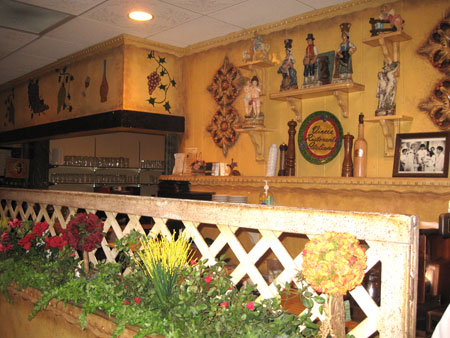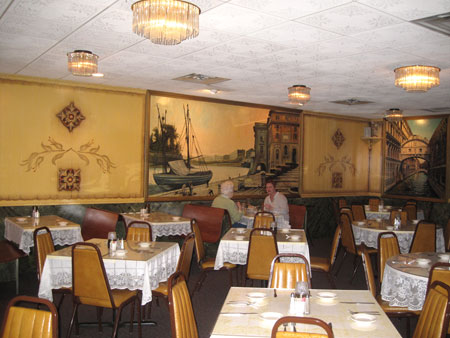 I was too hungry to remember to snap shots of any of the food but I did get this one of us eating. Well, I'm texting, but eating every other text.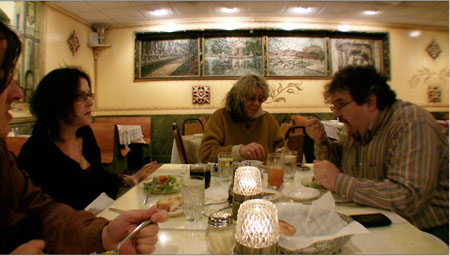 Another stop on the vintage-and-still-standing restaurant run was Sign Of the Beefcarver on Woodward past 10 Mile.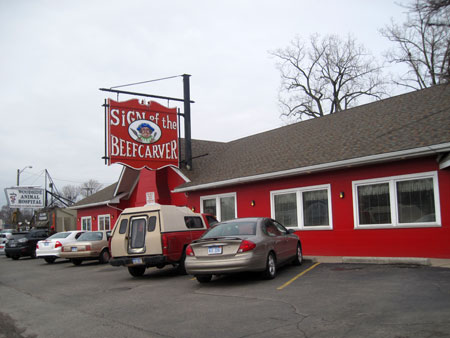 I really wanted to go to this place down the block but it was closed: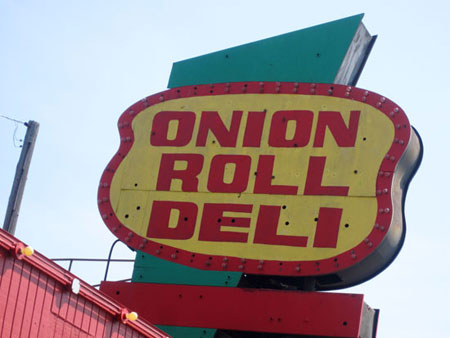 But I was excited to hit the Beefcarver as I knew it was a cafeteria.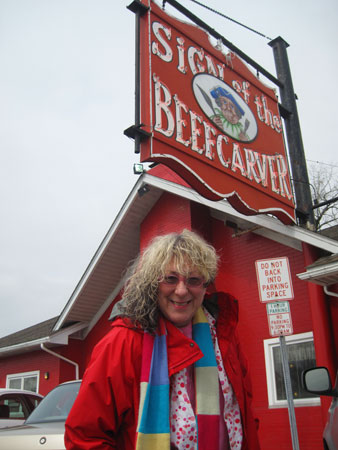 The food line did not disappoint. As I've come to expect in great cafeterias, there's always a complete selection of salad items.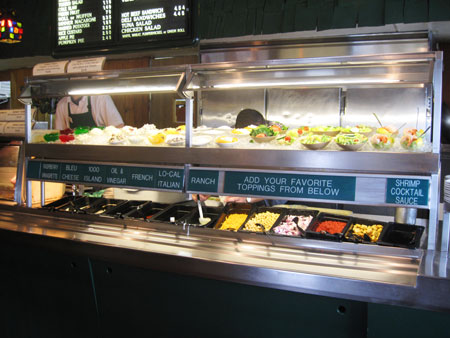 I had tossed salad with Thousand Island dressing, roast beef, mashed potatoes and corn, my signature meal when I'm in a cafeteria. I forgot to photograph the food here too as I was too busy looking at the walls.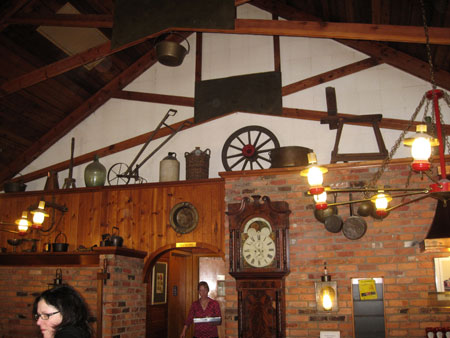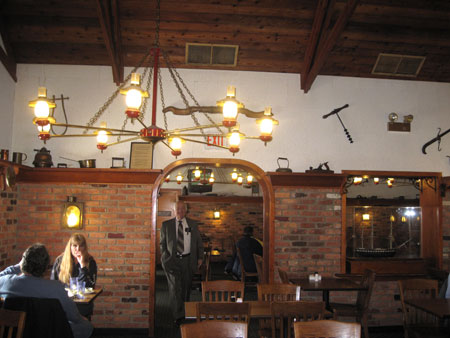 Then, of course, there's The Telway, with four burgers for $2.25.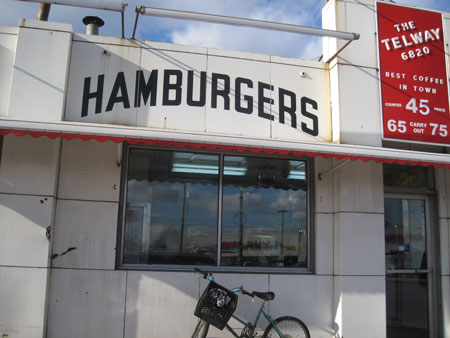 And Lafayette Coney Dogs.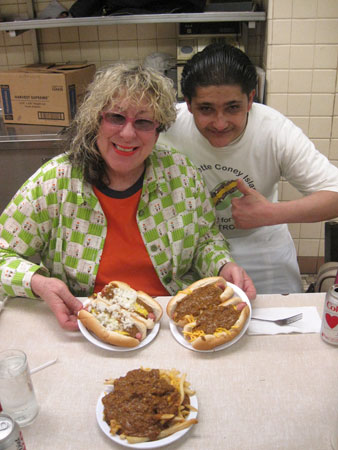 I wish I could've hit more joints when I was in Detroit but I was too busy preparing for this: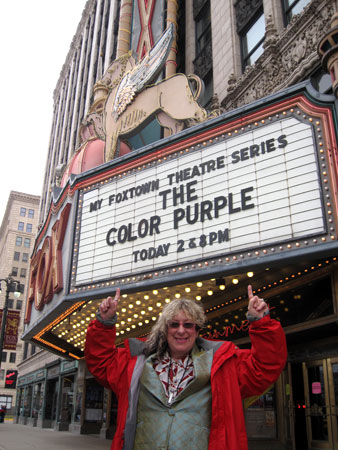 And this: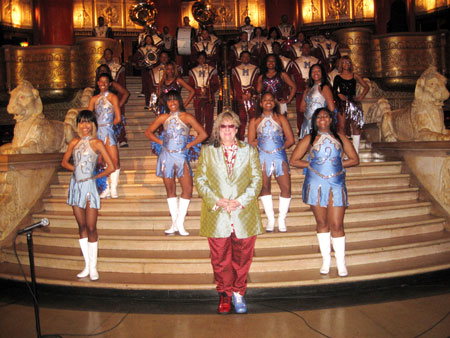 But my utensils remain sharpened. I'm all ears if anyone else can suggest more vintage eateries for my next trip home which, I'm happy to report, is imminent!