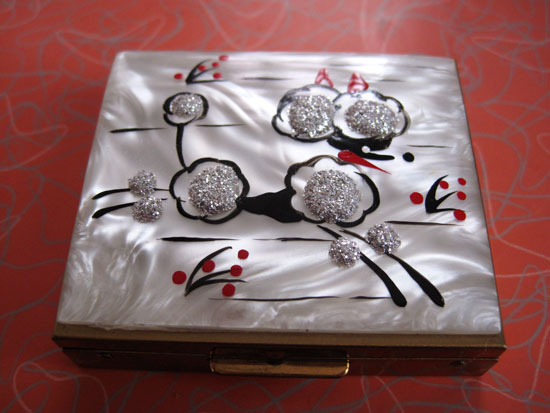 In the spirit of poodles this week, I may as well throw in this fantastically 50's mother of pearl, sparkle bumped, handpainted poodle compact. I've never had powder packed in it but I tote around a variety of small items in the mirror lined case.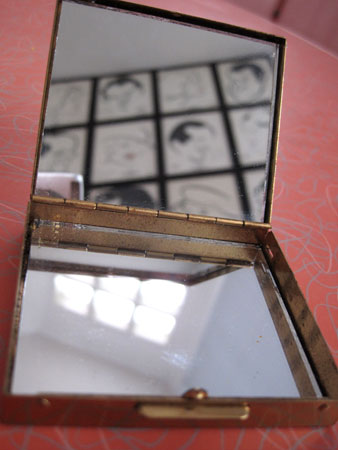 Those are original Brown Derby portraits reflected in the top half.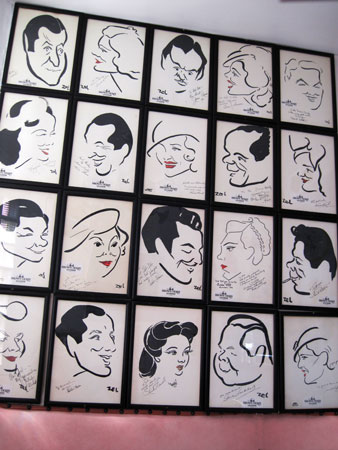 They won't fit inside the case as it's a petite 3″ x 4″.  Maybe that's why the little 3-dimensional glitter tufts of poodle fur look and feel so good, making up in beauty and depth what they lack in stature.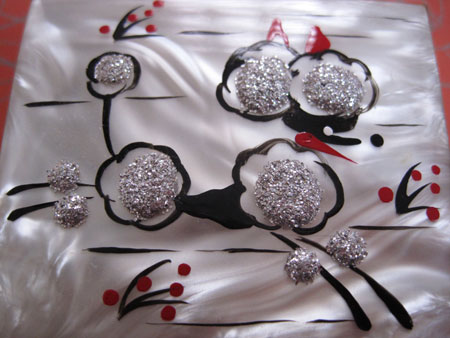 This poodle is happy about her look, painted much more distinctively than most poodles of her decade. I like that her bottom lip looks like a clock hand.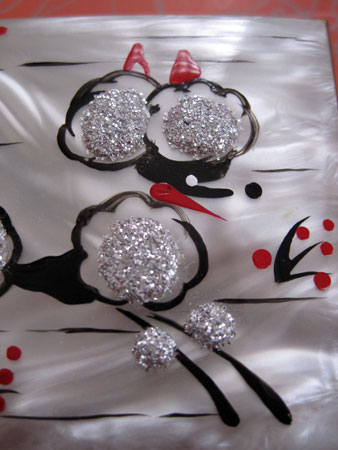 If ever there was an animal created to look at its reflection in a mirror it's this most distinctive of canines.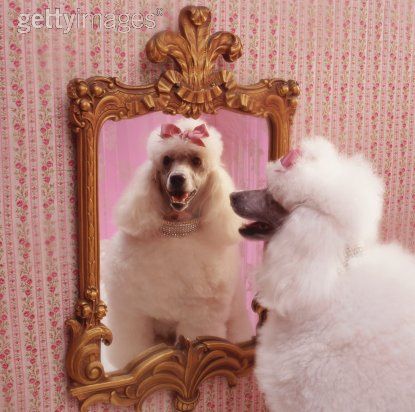 I'm actually thinking a lot about distinctive animals today as I'm writing a fairly  twisted kids song with Bleu McCauley and Jasmine Ash for a tv idea we have. We play a porcupine, skunk and platypus. Not that any of them are as attractive as poodles but our animals are very proud that they don't blend into the kingdom as just another animal.  Just like us.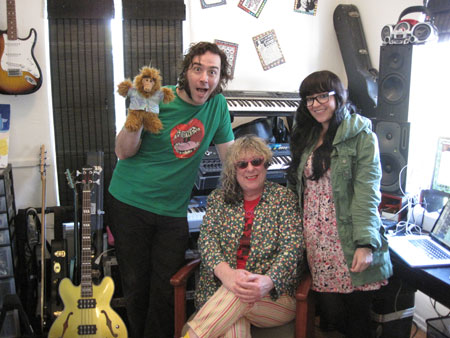 Although some poodles don't just "blend in":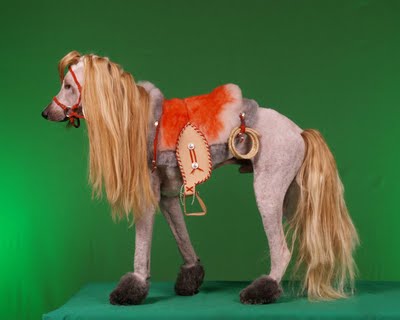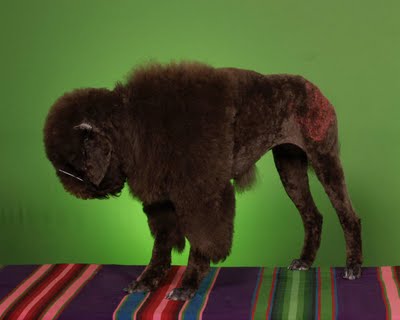 Here's to people, animals and artifacts that hover above the crowd, embracing their uniqueness, with no desire to head towards the over-trodden intersection of Boring and Blending In.