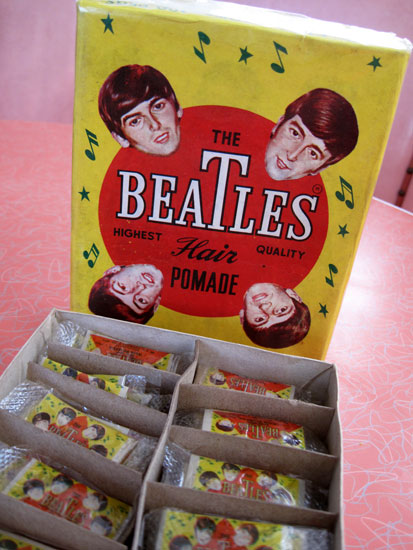 I wasn't even sure what this was when I saw it on eBay a few years ago but it looked like it couldn't possibly have been actual sanctioned Beatles swag, and that alone kicks it into a very high level of Kitsch. Besides, just the box – 5″x7″x1-3/4″ with colors so vibrant they make your brain rattle – was worth the 3 bucks it took to procure it.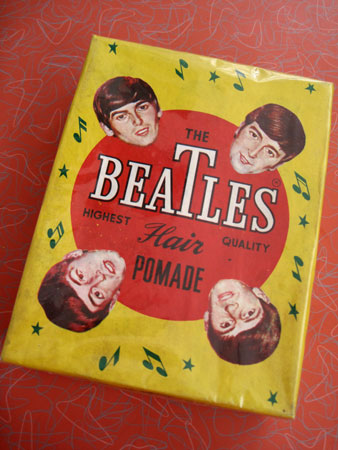 George and John actually look like George and John.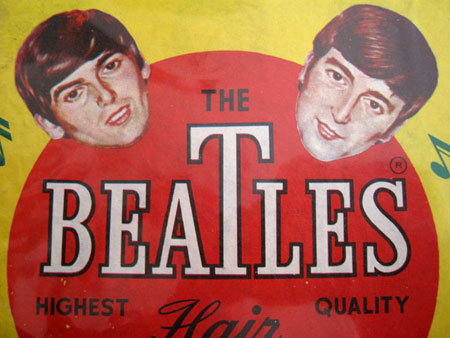 But Paul kind of looks like a cross-eyed Paul and Ringo looks like Paul-but-not-really-but-certainly-not-like-Ringo.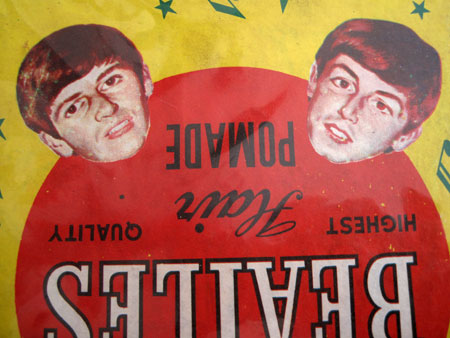 When something comes packaged in the original cellophane as this Beatles product did it absolutely kills me to open it. But seeing as I really had no idea what lay within I had to carefully slice through the cello to reveal this: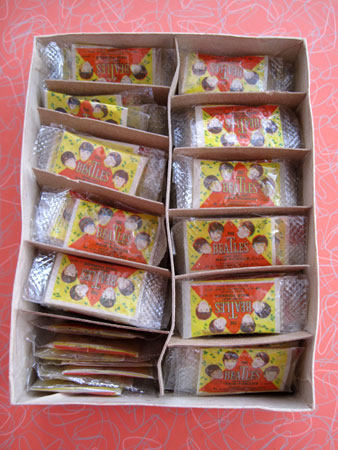 100 tiny packages of Beatles pomade: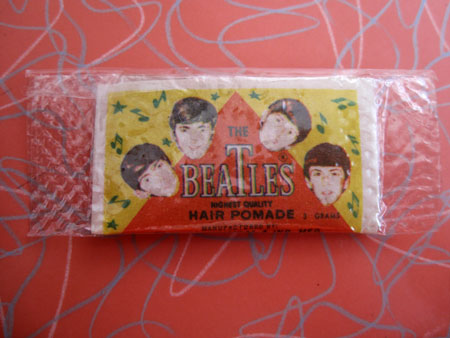 Greasy, waxy hair product that the Beatles never would have used on their Beatle hair as the whole point was that it bounced all over their head in rock 'n roll defiance.  The wax still retains its original squish: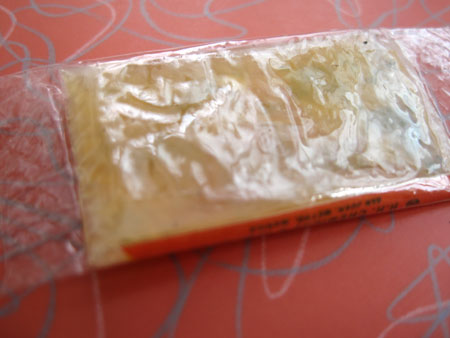 Now that the package is open to reveal the secrets within, my whole house smells like the bathroom at a Chinese restaurant circa 1964. Maybe because it was made on that side of the world that long ago.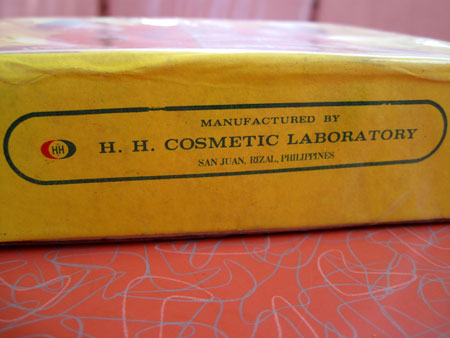 That smell isn't the best smell in the world to inspire brilliant music, which I have to write today, so I'll confine myself to looking at the  box, not smearing anything on my head, and pray the Beatles vibe enters without rubbing it in with pomade.