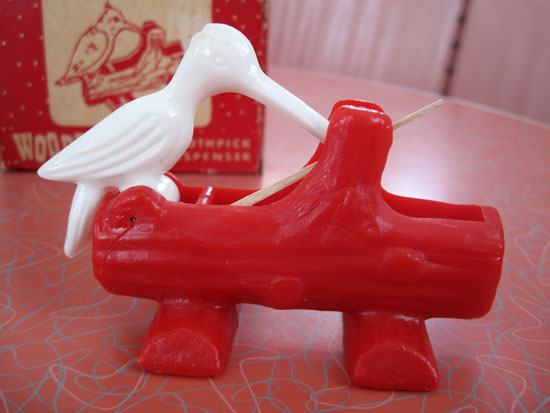 Growing up, this woodpecker was in my life and kitchen constantly. I can't imagine anyone in the 1950's or 60's not making the same statement so ubiquitous was this little plastic bird with the incredibly sharp I-poked-holes-in-my-fingers-so-many-times-don't-ask tongue.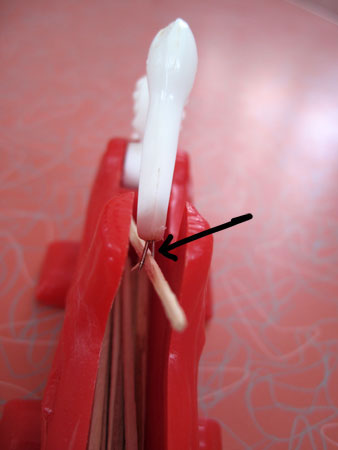 He was also a big staple at the voluminous amounts of delicatessens that paved the streets of my hometown, Detroit. I guess it was a way of making sure that kids, eager to shove his head into his tree branch of toothpicks, kept their teeth clean after they chomped down on the sugar-spiked goodies our mom's thought was so good for us back in the day.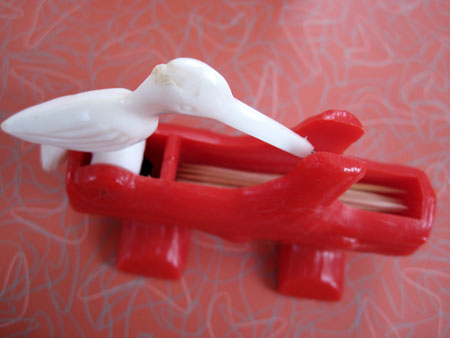 But this woodpecker doesn't feast on just any toothpick. It's gotta be the old-style flat, contoured toothpicks as the round ones, far better for picking your teeth, are just too fat to fit in his snakelike tongue.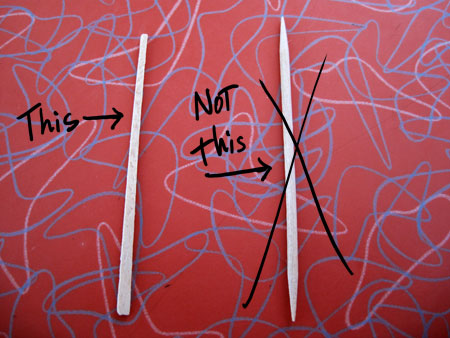 The packaging is as good as the woodpecker himself.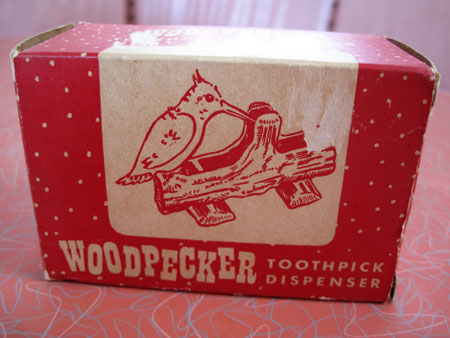 Who wouldn't want to stick something in their mouth that was clean and handy?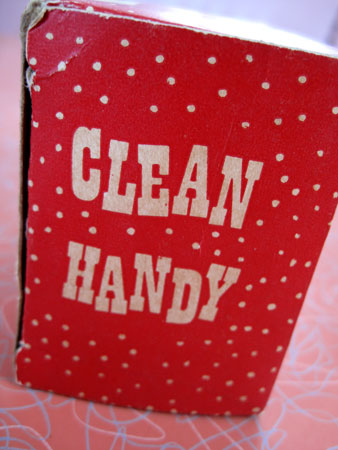 The woodpecker only does one thing. He bobs his head up and down. But in case that's too complex to figure out there are also handy directions.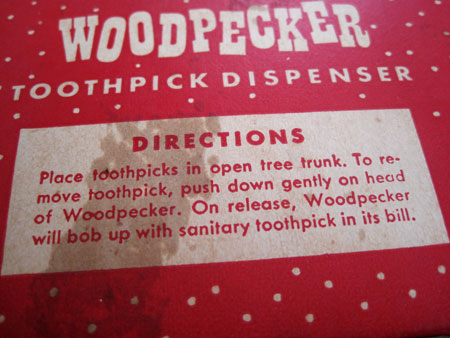 I have a big day today. A lunch date and two recording sessions. It's not the most attractive thing to be walking around with junk in your choppers so say hello to my little friend who will be waiting in the car to make sure I remain "clean and handy" throughout the day.