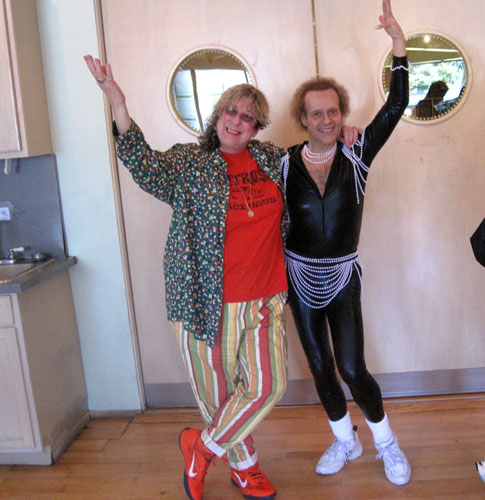 I was going to feature my Richard Simmons towel as my kitsch offering of the day: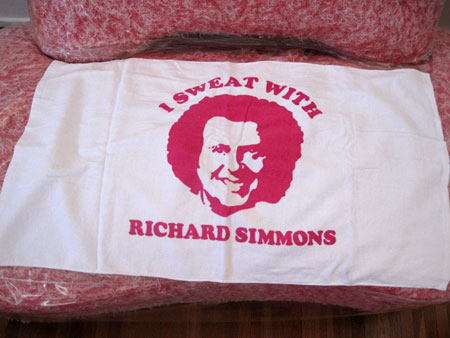 But I decided to feature the real thing instead because of how far we go back.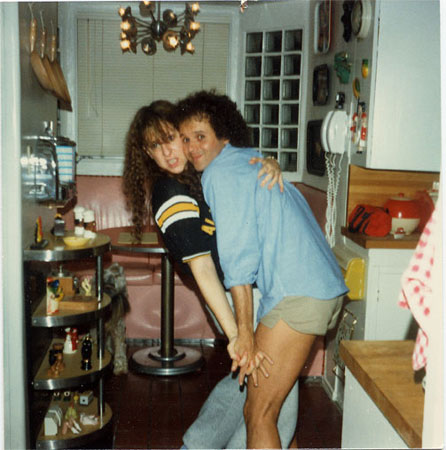 I met Richard Simmons in 1981 when he first decided he wanted to cut a record. Bruce Roberts and myself wrote and co-produced  the entire Reach album. We worked on it with Richard for almost a year. With Richard singing lead and calling out exercise commands, it was filled with real pop songs and the hottest studio musicians and background singers around.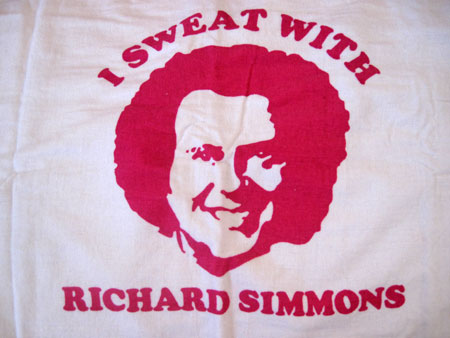 I just found this on youtube.  I don't know who posted it and it sounds like it was transferred inside a muffler, but it's the first 2 and 1/2 songs on Side 1. Bear in mind that this was done in the midst of the very first wave of aerobic/Jazzercise/Jane Fonda exercise-mania.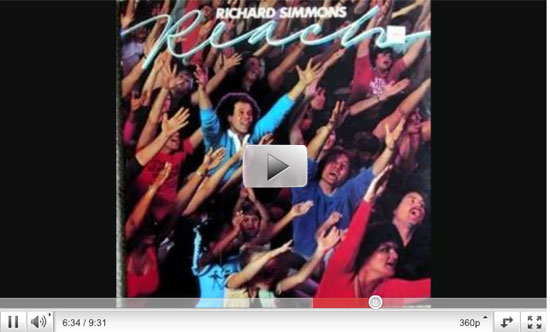 I'm even on the album cover: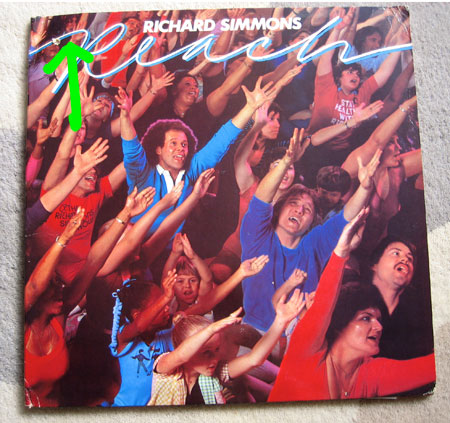 Let's take a closer look at that: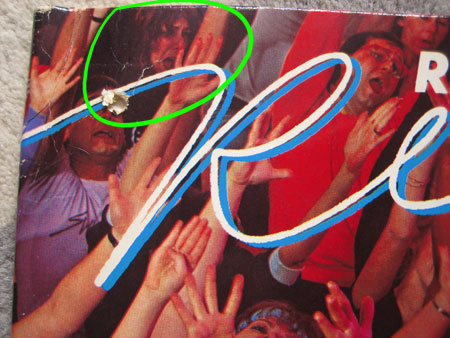 That was probably the last time I ever went to an exercise class, other then when I met Richard at his studio, Slimmons, this last Saturday. I can't say I was in sweats or that I even sweat at all. In fact, I went to meet him for lunch. But I answered a lot of e-mail and got a little writing done on my iPad as literally hundreds of folks who came to his Saturday morning workout class huffed and puffed and did the sweating around me.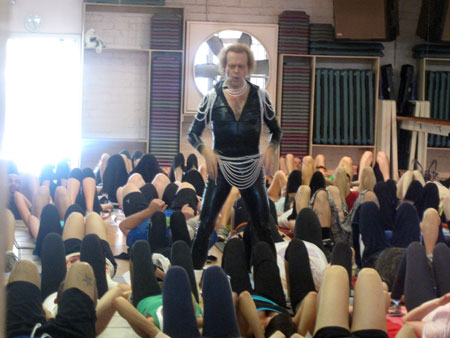 In actuality, I did use my towel to wipe some sweat from my brow because it was hot in LA this weekend and there was no air-conditioning in class. I know that's the way people do it if they're serious about exercising or yoga or anything else where it's good that your natural goodness pours out of you. But I, on the other hand, am the type who would rather have an air-conditioning chip installed in their body if such things were yet invented.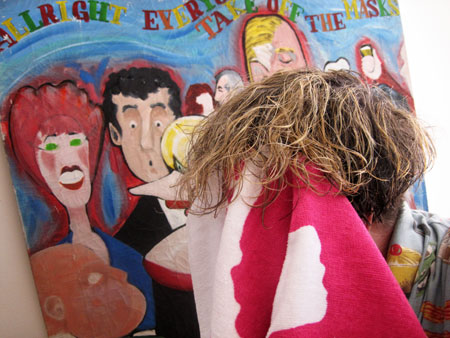 I know my outfit isn't as pretty as Richard's and I'm not as slim. If only I could shed as many pounds as I have great memories. But the memories and freiendships keep me stuffed with joy and that's what life (if not exercise) is all about.