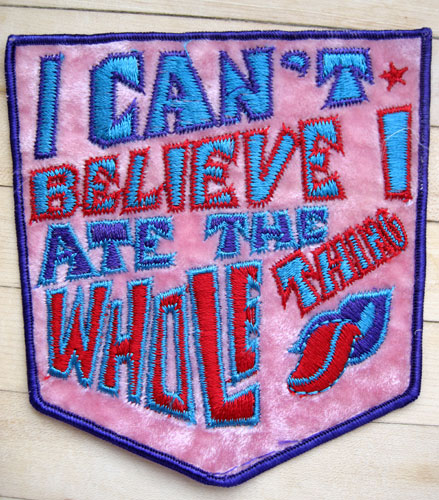 After six, count them six, Christmas parties/dinners, I combed through my collection to find this patch in case I needed to iron it on over any rips in clothing that might have occurred from ingesting the aforementioned full turkey meals. Somehow the sting of weight gain is outweighed by fashion statements such as these for me.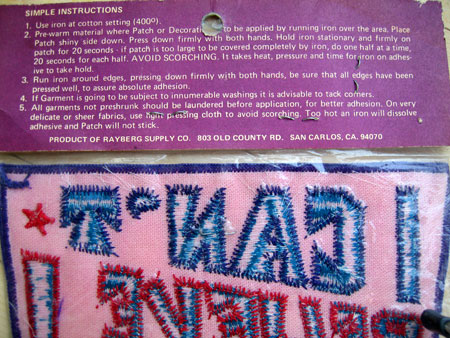 Introduced as the Alka Seltzer slogan in 1972, "I can't believe I ate the whole thing" became one of the most popular colloquialisms of its day. Glorified here as an iron-on embroidered fake fur patch, including a rip-off Rolling Stones tongue, this proclamation appeared everywhere from t-shirts to comedy sketches throughout the early 70's. The slogan roared back briefly in 2005 when Alka Seltzer trotted out Peter Boyle in his "Everyone Loves Raymond" Frank Barone character to moan and groan about post food fest inhalations.
Made by Rayberg Supply Co. of San Carlos, CA., the 'Pik a Pocket' fashion accessory didn't go near any of my jeans back in the day as, just like today, I always knew I ate the whole thing and allowed for it in the size of my clothes.