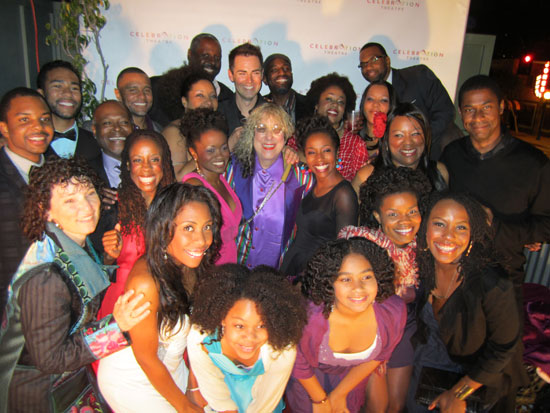 Before I co-wrote The Color Purple musical I had little interest in theatre. I had no desire to see people break out into song, oftentimes seemingly for no reason, and sing in that shrill kind of Broadway singing way, and leave not understanding or enjoying what I saw anyway. But I jumped at the chance to collaborate on TCP because it was such an incredible piece of literature, the most soulful on the planet.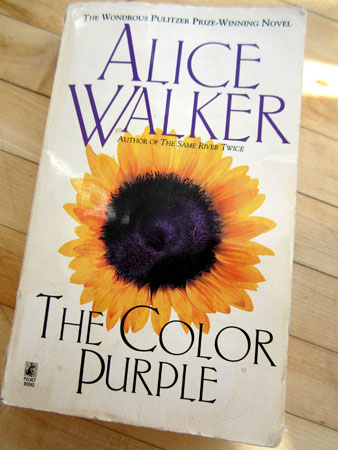 After depriving myself of the genre for a lifetime, once I got the gig I spent a year in every regional theater, dinner theater, high school auditorium, every and any place I could bone up on musicals. Writing The Color Purple, though easily one of the hardest and most intense things I've ever undertaken, was also most pleasurable. And in the mere act of writing it I really understood that the theatre was not the stagnant-leftover-from-the-old-century medium I thought it was but, rather, a daredevil medium where you never know what's going to happen as one actor coughs and it can turn the whole show.
Another thing I learned, as evidenced by the show as it's currently being performed  at The Celebration Theatre in LA, is that this is a medium in which work can change drastically depending on who stages it. And I saw just exactly why I put up with five years of tears, laughter, compromise, bending so far over backwards I thought my body would split, epiphanies, road blocks and more, I.E. a microcosm of life stuffed into five years of  round-the-clock days, rewrites, and did I mention rewrites?
When the show opened in New York in 2005, we had a cast of 31 actors in the second largest theater on Broadway. On tour, the cast shrunk by a few actors but the stages were/are just as big, the auditoriums even bigger, and the staging was just a slightly skimmed down version from what it was on Broadway. But at the Celebration Theatre I got to see 19 actors stuffed into a 99 seat house, something I couldn't have imagined working, but it was MINDBLOWING! Not only did everyone do their thing and then some, the intimacy of seeing the show staged for a tiny room with audiences on three sides of the stage worked so well for the piece I can't tell you!
If you've never seen the musical you might think that this is a heavy, depressing couple of hours but ha ha, it's a comedy, and an incredibly inspiring and uplifting adventure of someone who goes from less than nothing to the other end of the rainbow. If you live in LA I encourage you to see it. It's here until the end of May.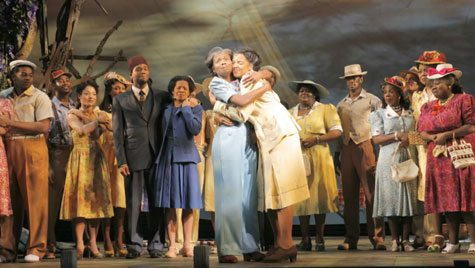 Here are some photos from opening night at The Celebration Theatre a few weeks ago:
With my TCP collaborator, Stephen Bray: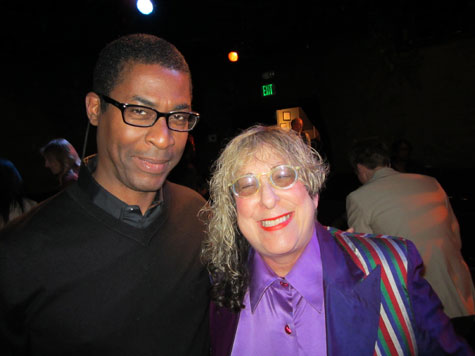 With LaToya London, Shug Avery in the current production and Nettie in the second National Tour: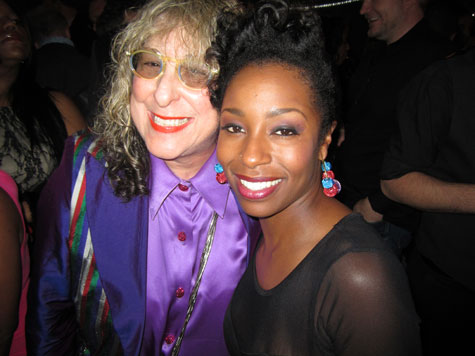 With Stephen and Michael A. Shepperd, a fiiiiine Mister indeed!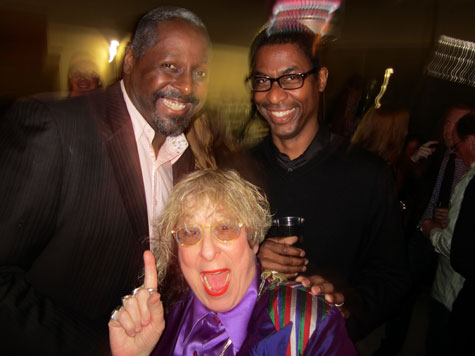 With Niketa Calame, an hysterical Squeak.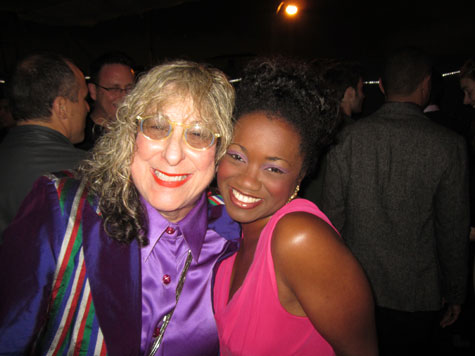 With Kelly Jenrette, a fantastic Nettie: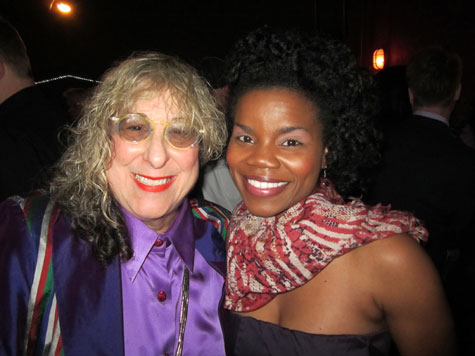 With Sixx Leah-Patrice Carter, Church soloist, and Lorie Moore, one of the hysterical Church Ladies: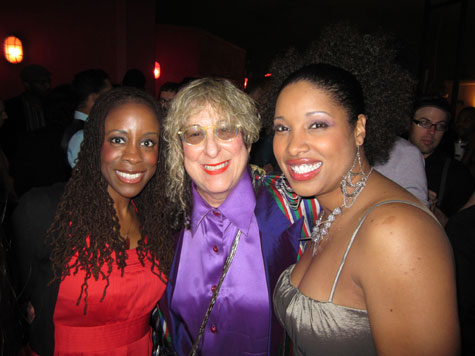 With Harpo a.k.a. Terrance Spencer, and ensemble players Jonathan JT Thompkins and Akula Lyman.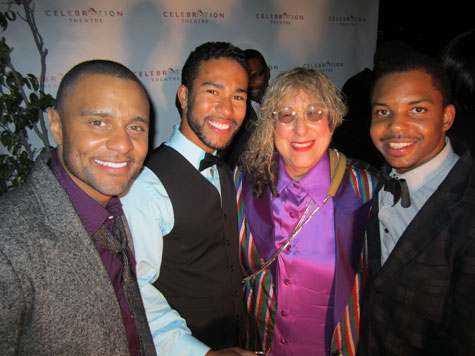 With TCP director Michael Matthews, mo Church Ladies, and Kat Kramer.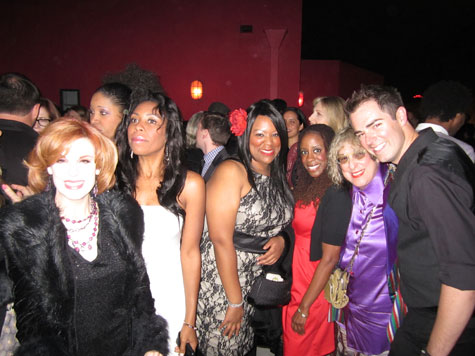 With Na'Kia Bell Smith and Janet Washington, excellent young Nettie and Celie.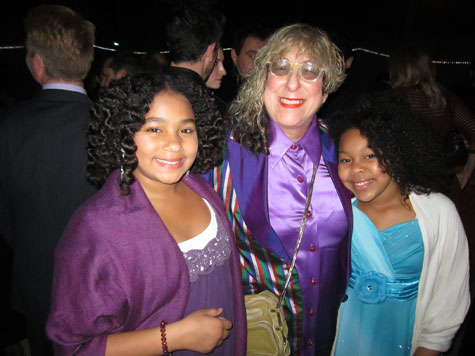 The opening was star-studded.  Here I am with my ol' pal, Dana Delany.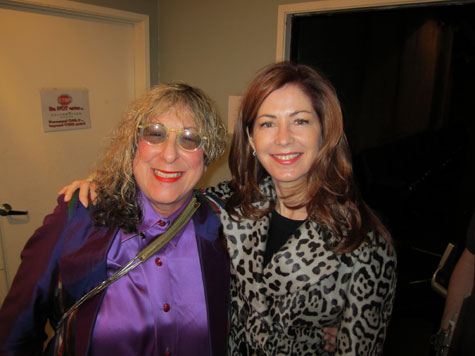 I love Wendy Malick!
So excited that Robert Forster was there: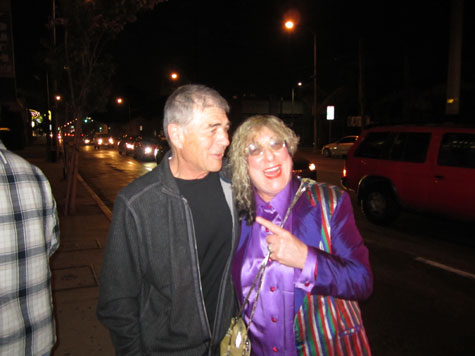 And Sharon Lawrence too!: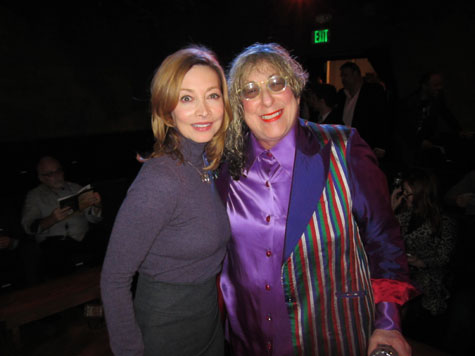 With Dana Delany and her Body Of Proof co-star, Nicholas Bishop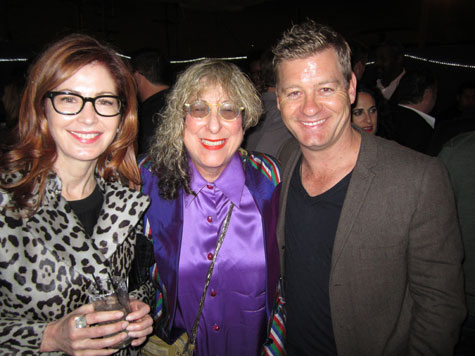 Director Michael Matthews, Artistic Director of the Celebration Theatre, JohnMichael Beck and the cast: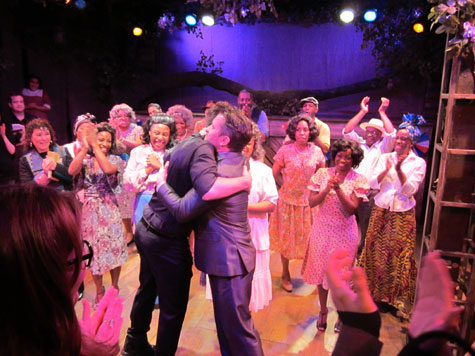 Go see The Color Purple and make Allee very happy!