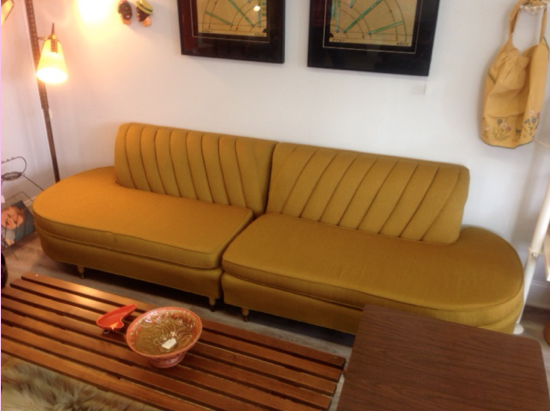 Pretty amazing couch for a pretty amazing price. This is my new couch that arrives today. I'm still not sure of the brand name but I do know that this couch only ever had one owner prior to me buying it last week. Unfortunately, although I do love the color, the previous owner had this recovered at one time. It used to be an aqua color which I would have really died over but this is still pretty sweet. I don't have a better picture but the coffee table that appears in this picture is also on it's way to our house too.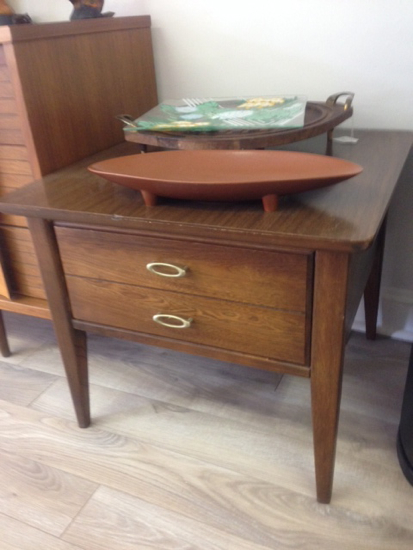 A set of end tables to hold my lamps that weigh a ton.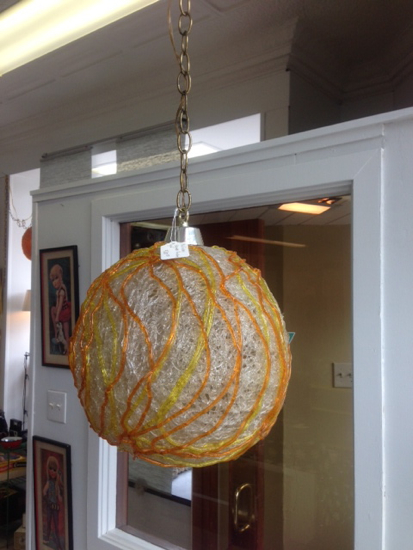 New dining room light fixture. Name brand unknown. Plastic and glass.