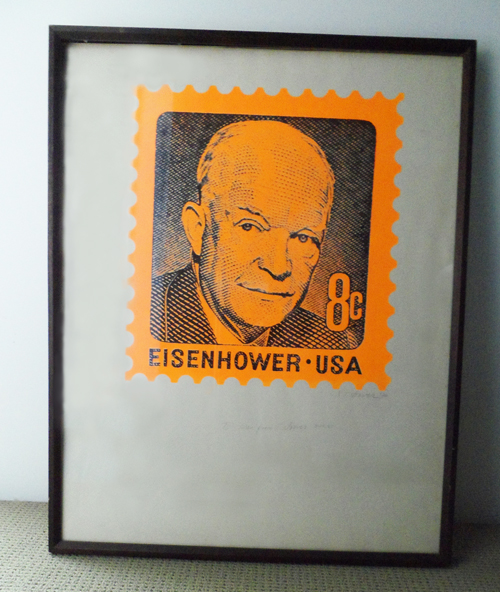 I found this framed print of neon orange, 16″ blown-up Eisenhower 8-cent stamp at a thrift store. Yes, it's signed. Would Warhol have liked Ike?
Categories:
Art
,
Certifikitsch Winners
,
Political/Patriotic
,
Submissions
Allee Willis Museum of Kitsch
2 Responses to "Eisenhower Stamp Art"
Leave a Reply
You must be logged in to post a comment.
| | | |
| --- | --- | --- |
| Share this page. | | Subscribe to the blog. |
| | | |
Protected under a Creative Commons license