| | |
| --- | --- |
| Allee Willis' Kitsch O' The Day – LUCKY Medical Van | |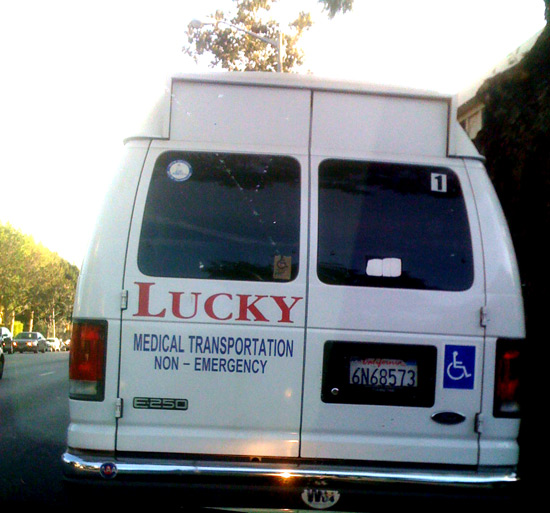 When it comes to naming your company I'm always fascinated when people come up with the most seemingly inappropriate names possible. I can think of a lot of things I'd be calling myself if I were being transported in this Medical Transportation vehicle but I doubt one of them would be "lucky". This is the last place you would be if you were, in fact, "lucky". Maybe the name has great psychological impact as the patient steps or is wheeled in through the doors. And I'm certainly not one to diminish the power of positive thinking. But I think I would want the driver or any personnel on board to be a little more connected to the reality of the medical situation. "Lucky" enough to hitch a ride, yes! "Lucky" to be in the van, no.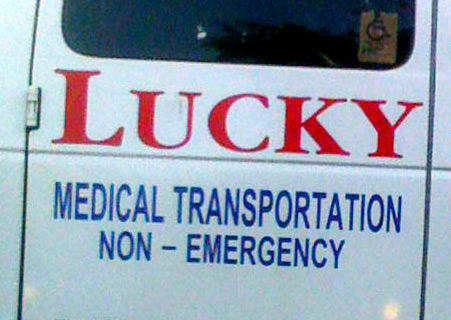 Categories:
Allee Posts
,
Bad Translations
,
Certifikitsch Winners
,
Medical
,
Submissions
,
Transportation
Allee Willis Museum of Kitsch
Leave a Reply
You must be logged in to post a comment.
| | | |
| --- | --- | --- |
| Share this page. | | Subscribe to the blog. |
| | | |
Protected under a Creative Commons license