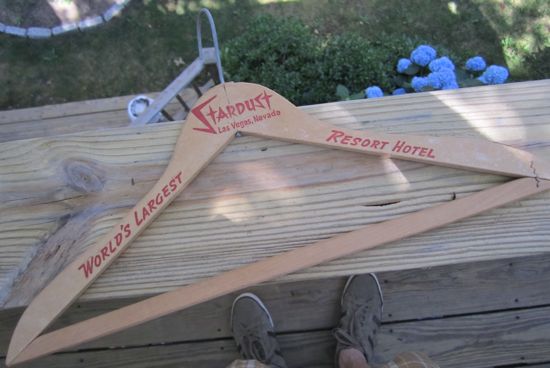 I grabbed this one up at lightning speed! My routine is to "creep" around the dump store for about an hour and that routine usually sends me home with all sorts of things. Today I was walking past a dirty old bin full of crappy hangers when, through all the plastic ones, I spotted this! This was the weekends best find.
There is nothing on the other side of the hanger.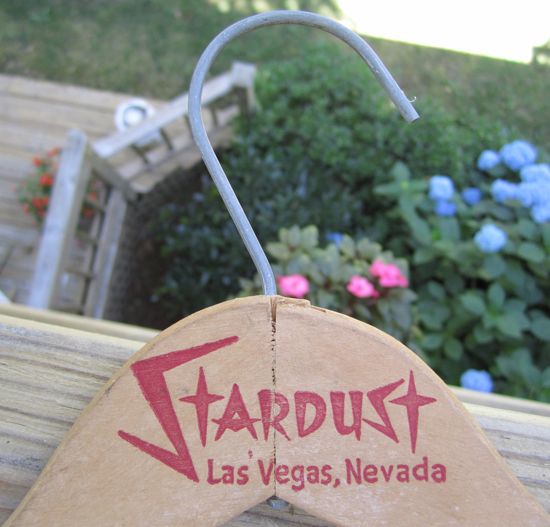 I have always loved the logo of the "Stardust" casino.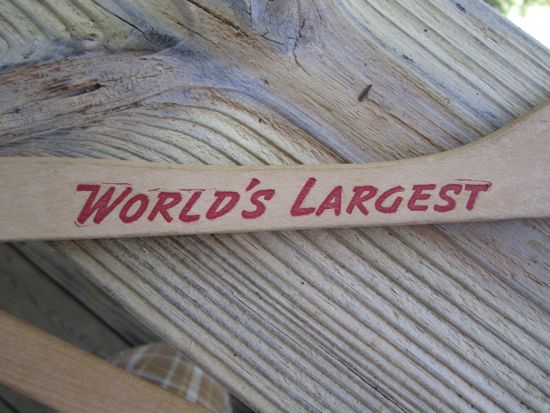 World's largest…..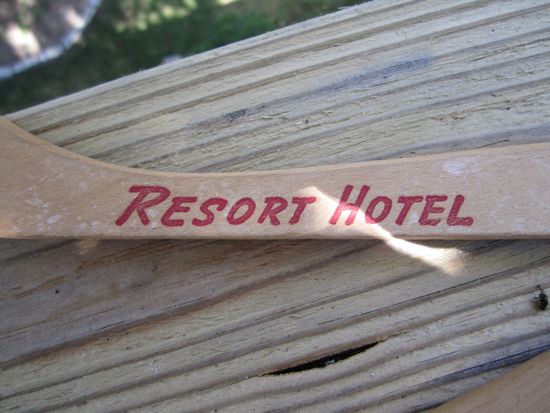 Resort Hotel….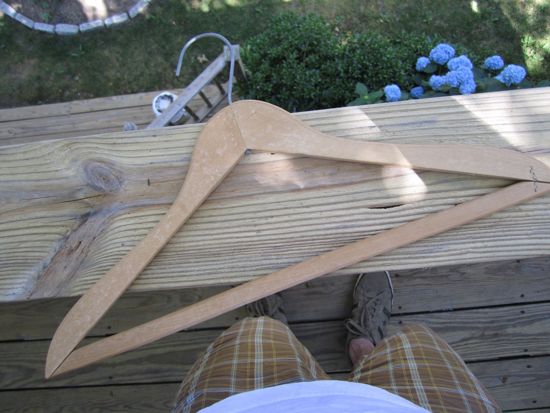 Excuse my feet……