| | |
| --- | --- |
| More Albertville, Alabama | |
Happy to report that Albertville Alabama has bounced back from tornados of 2010 and 2011. Nothing has changed.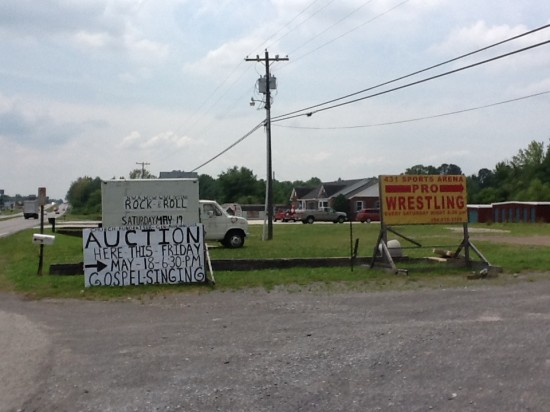 Rock + Roll, Auction, Gospel Singing, Pro Wrestling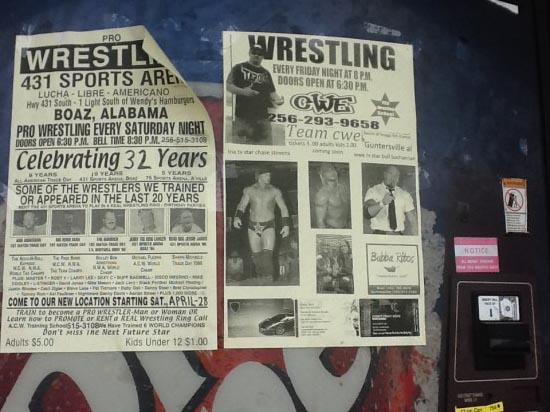 Jerry the King, Road Dog, Bubba Ritos adorn Dr. Pepper machine.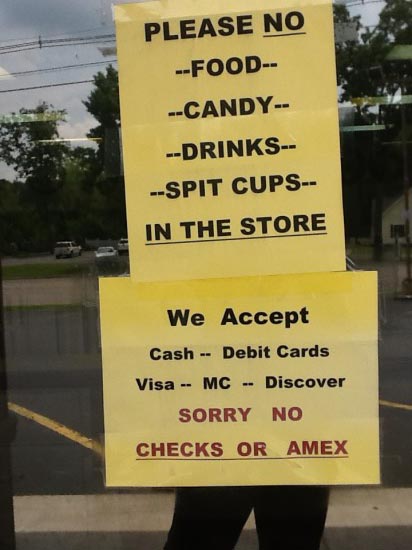 Please No, Sorry No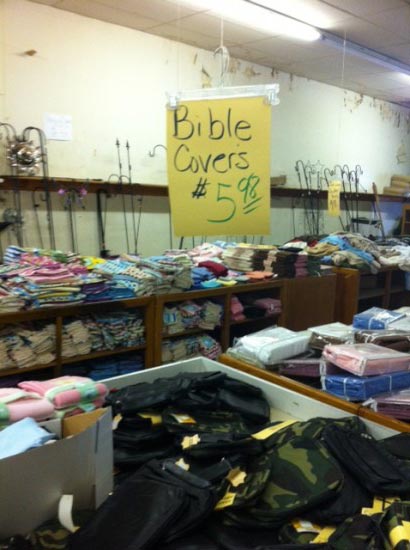 Bible covers, $5.95
Camouflage Bible Cover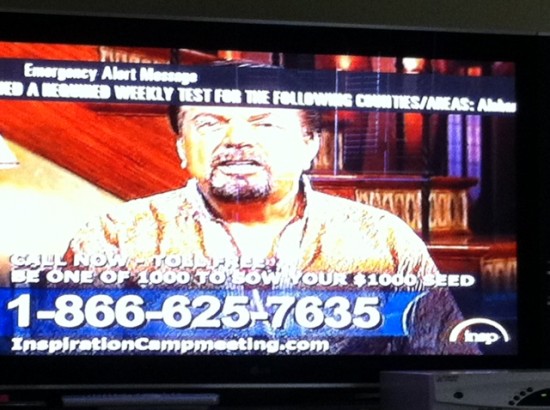 Begathon: TV evangelist in gold lamé Elvis suit prays for 1000 Christian farmers to sow $1000 each to seed his Inspiration Ministries: "As you bring Him your special offering you will experience a new dimension of Covenant Living with the Lord, confidently trusting that your amazing season of miracles and blessings is at hand!"
Categories:
Certifikitsch Winners
,
Food
,
Music
,
People
,
Places
,
Religion
,
Signs
,
Sports
,
Store display
,
Submissions
Allee Willis Museum of Kitsch
One Response to "More Albertville, Alabama"
Leave a Reply
You must be logged in to post a comment.
| | |
| --- | --- |
| These aKitschionados are | |
| | | |
| --- | --- | --- |
| Share this page. | | Subscribe to the blog. |
| | | |
Protected under a Creative Commons license