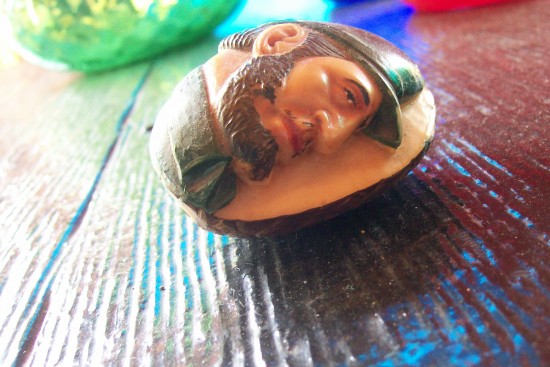 After seeing your exhibit at the GhettoGloss Gallery last night, my question was: "What does Allee want?"
There is a lot of cross-over in our collections.
The simple answer is…
Fidel Castro carved from an avocado pit!
Artfully carved and hand painted, the pit falls in such a way that Fidel is always looking down.
And if this pit could talk, he would say to you: "Pick me! Pick me! I have Kitsch of the Day written all over me!"