Most of the records I have collected have been chosen for their cheesy album covers (I could spend months submitting them here if I were to do submit them individually. I just couldn't do that to poor Allee!), but I also definitely look for anything instructional,stories for kids, and certainly religious themes. Here's a sample of some of my favorite fitness records (of the ones I could dig out yesterday). Hopefully, they won't disappoint, and perhaps, they may even inspire.
This one is great if you don't want to exercise at all.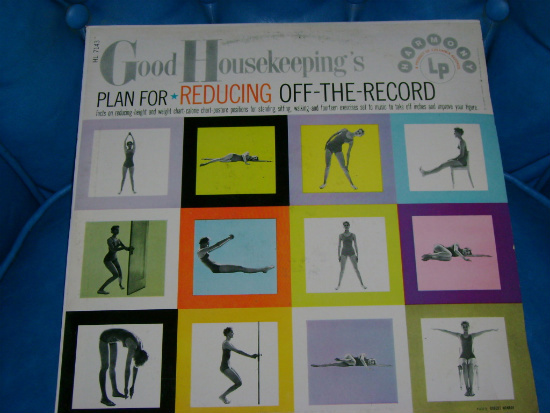 This cover will scare you into exercising, and there's a pull out poster to help you along…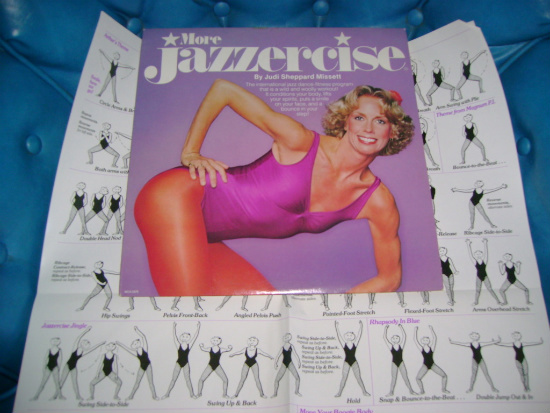 Richard Simmons: A true favorite of mine! My little sister and I used to listen to this (it's my Mom's old record!) and laugh till we were sick while jumping up and down on our yellow/orange/green floral couch….The first song, "Wake Up and Breathe" brought us to tears…..Just look at those people on the cover: I especially like the guy in the black shirt (we named him Hernando, for some reason) in the bottom right corner. His wide open mouth is very impressive. He's definitely feeling the burn.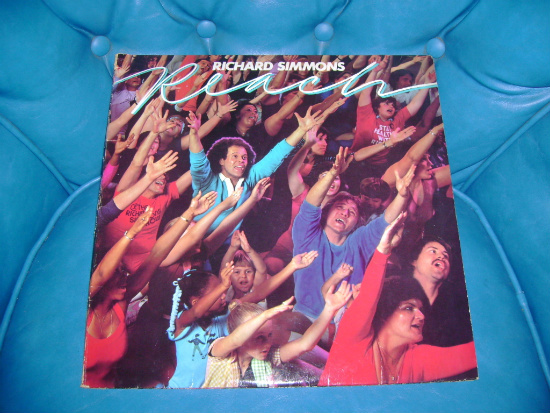 Richard Hittleman knew exactly what he was doing. Check out those fly pointy-toe boots! This album is also a booklet that includes the stretching exercises he prescribes, which are only vaguely yoga-related. But, despite his lack of training in the asana arts, he was clearly able to pull in a stone cold fox in black eyeliner, fishnet stockings and a purple leotard. Thank you, 1960s, we owe you one!