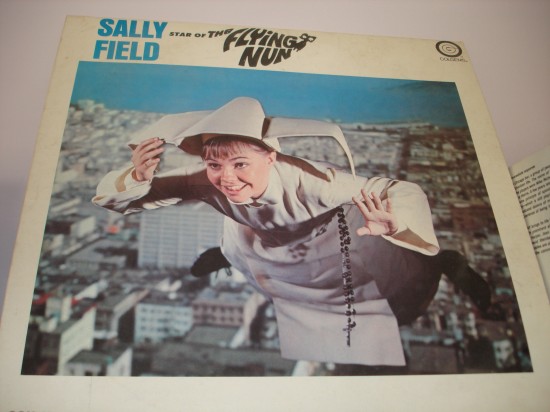 It's Sister Bertrille
… the cornette wearing catechismic Miley Cyrus of the '60's. She wasn't just flying the friendly skies of Convent San Tanco- she was in the recording studio. She was a nun with something to say. The '60s were turbulent times, people! She had a message to deliver TO THE MAN.
Side one: "Count to Ten" which is about counting from one to ten. "Follow The Star" and "Turn On The Sunshine" remind the listener to follow the star and turn on the sunshine. Side two: "I'm On My Way" about walking around the corner, and "Find Yourself A Rainbow." (This last song does not instruct. It merely urges.)
Will Sally Field re-release these songs? We can only pray.