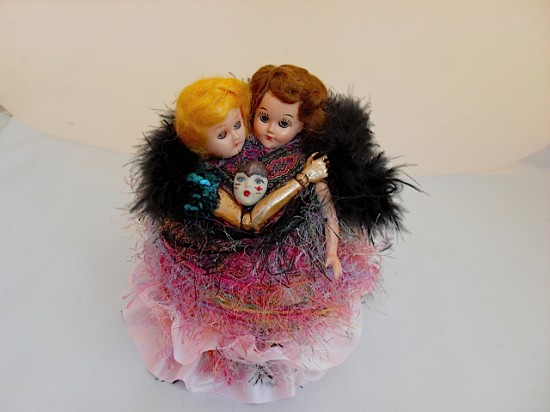 The Round Girl series is done from round Christmas balls and various fabrics. The heads are from 1940's fashion dolls whose eyes open and close. In TWO GIRLS ONE MASK, the twins are two best friends who share a mask for the world and a dress too.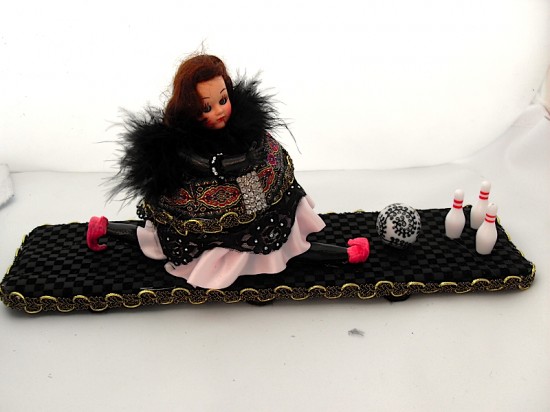 Another in this series is PICKING UP GUYS AT THE JEFFERSON BOWL. My girl likes to pick up guys at the bowling alley but wouldn't be seen dead in bowling attire…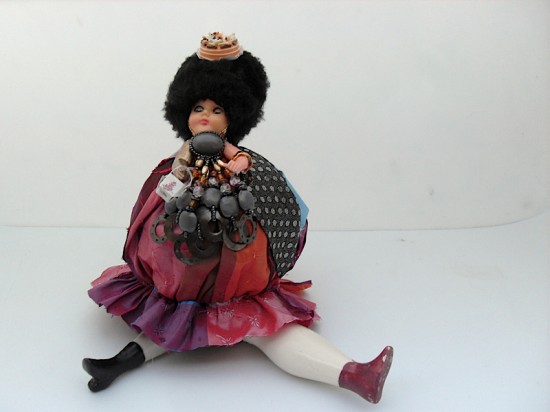 This is a SELF PORTRAIT. She has Lymphedma and her leg has a life of its own, going up and down at will, or when she eats Chinese food and cake.