Inspired by the Kool-Kats painting – I will post some of my Tuba Kitsch collection at random intervals. I have been collecting them over the last 40 years in various parts of the world.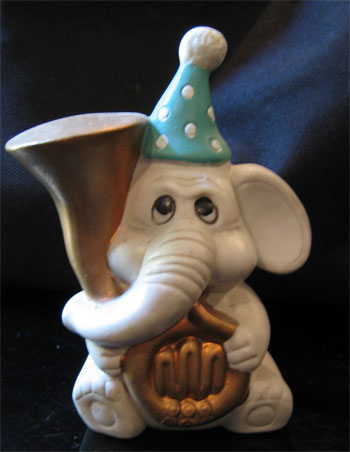 Hollow ceramic, about 5″ high, no markings, from a San Jose CA junk store.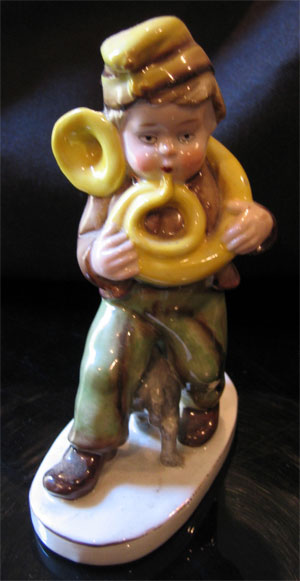 About 5″ high, made in Germany sometime between 1935 and 1972, found in a Seattle antique store.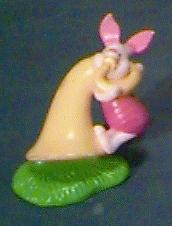 Plastic Winnie-the-Poo series toy, bought it on The Internet this year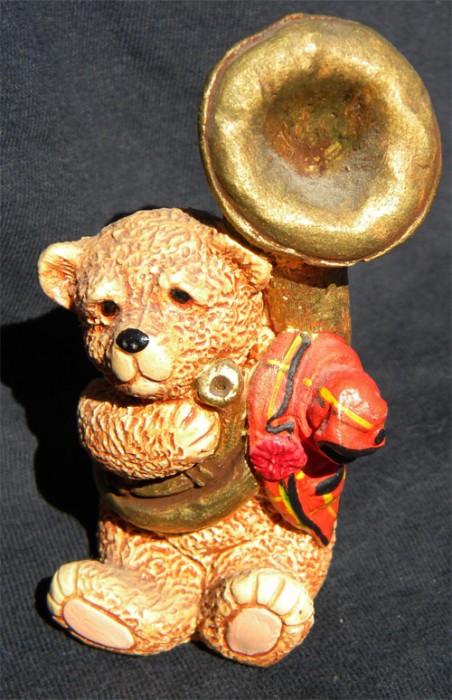 Solid ceramic, about 3″ high – found in a London antique store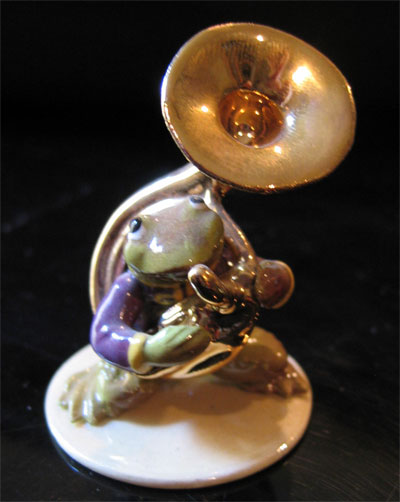 Part of a small frog band, I bought this in New Orleans 10 yeas ago – they are still available on-line. 1″ high.