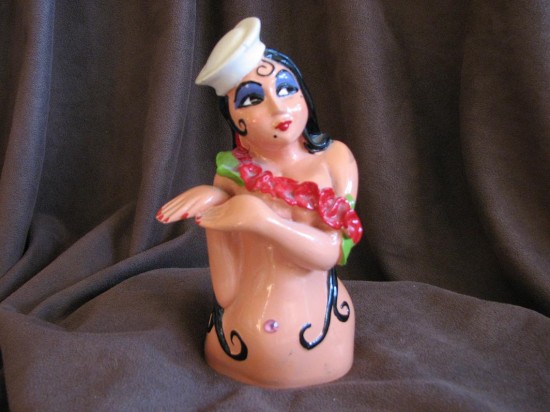 I picked up this Hula Girl probably 15 years ago at a yard sale, I fell in love the moment I saw her.
The wife on the other hand absolutely hated her. She kept on putting her away and I pulled her out again.
I always had her close to my computer monitor which used to be within eye-shot of the dining table and she would disappear.
Friends liked her, and one day we had diner at the friends and…
There she was !!!
My wife (in a fit of jealousy perhaps) had given her away !!!!!!
My friends did not realize their part in the deception and gave her back to my loving arms.
Since that time I have a separate room for my computers, my Hula Girl, Cheech & Chong dolls and my other beloved Kitsch.