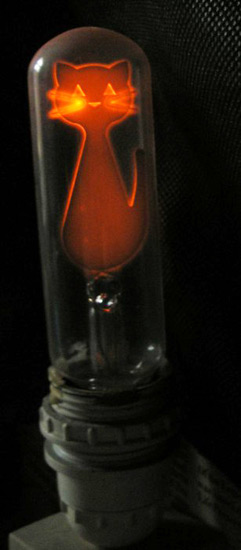 Wonderful are the cats. They are everywhere and take any incarnation they want. They have a kind of… inner kitsch. Therefore, they have no trouble becoming that stunning neon light bulb that immediately brings a meow-smile in the room :
Let there be more light, please.
Ohohoh… yes, this is bright now but… tell, my friend the cat, what's that newspaper on the wall????
Well, a true wallpaper, since it is the reprint of old newspapers used to decorate the walls -we saw something similar in AWMoK already, didn't we?
This wallpaper comes from around 1976 and have no idea if it's still produced nowadays. The neon cat arrived in that very room in the beginning of the 80's and is still active.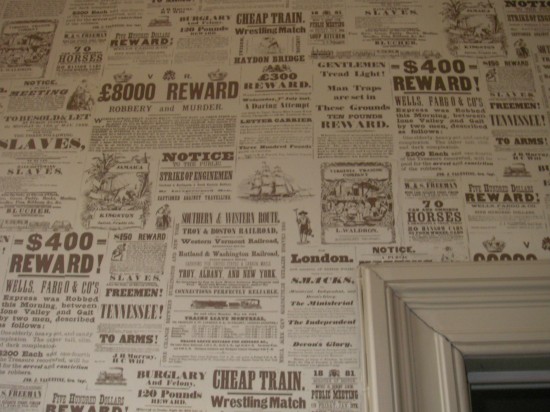 Thank you, bad Cat for the light and the kitsch!
Gilles Snowcat