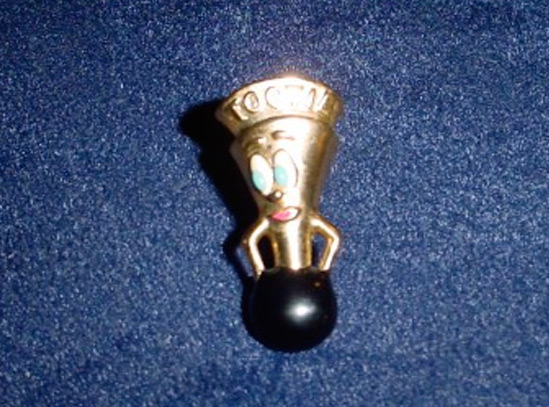 Back in the 80s my mother loved the Home Shopping Network, and she ordered many items from it over the years. I don't know if they still do it or not, but back then when somebody got on the air they would give a toot on a bicycle horn to thank them. That horn was named Tootie and was the Home Shopping Network's mascot.
As for the exact origin of this pin I am not entirely sure. My mother was given the offer to be on the air one time, and I can't recall if this was something they sent her because of that or if it was offered for sale on the channel. Unfortunately it is now too late for me to find out from her how she came to possess it. Regardless, I know she gave it to me and for that I treasure it even more.
If anybody can tell me whether this was something that was sold or a prize given out by the network I would be curious to know though.