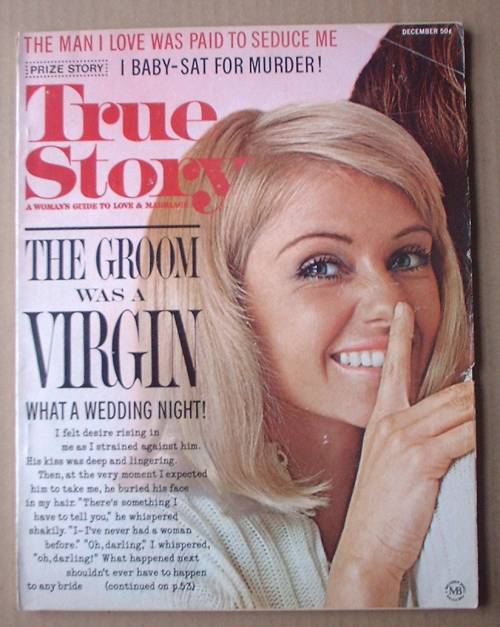 Vintage confession magazines. It was a step on the wild side.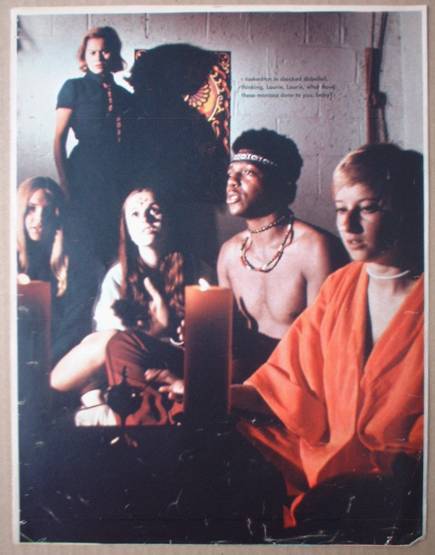 In 1970, what went on behind closed doors was finally being exposed. Actually these were made up stories, staged by actors, but no one really cared. It was a time of NO four-letter words and NO skin… only suggestive looks and lots of crying. Then there was an occasional gasp and a baby nine months later, who was now being raise by the neighbor next door.
By today's standards, ho-hum.
This was from one of the stories about a Mom spying on her daughter. If it were 2010, she would have joined in.
That's me, "FunCloset" dressed in orange & my face painted. It was not uncommon for staff members to get in shots occasionally. How else would my family back in Ohio see what I was doing!