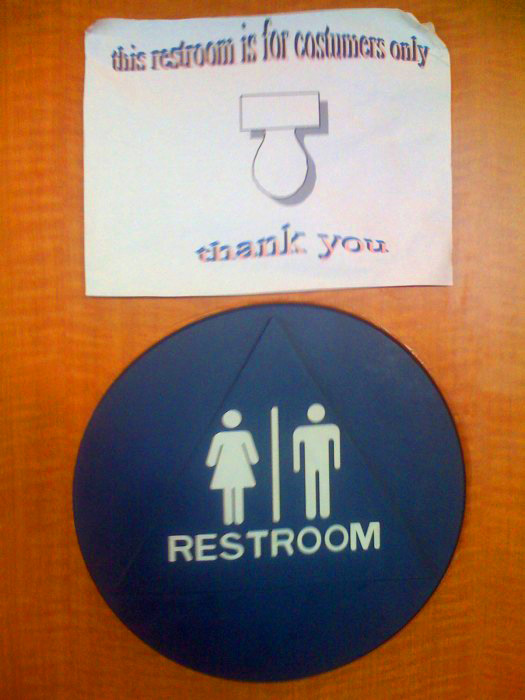 Located at Lankershim and Oxnard in North Hollywood, CA.
I love that the person who made this sign was so into it that they used two-tone wavy text and added a toilet graphic, complete with drop shadow. I should have asked who made it, but I didn't want them to change it.
Also the misspelling that it is for "costumers" only! Does that mean it's only for costume changes?
They make sure it's for customers/costumers only as an employee needs to unlock the door for you.(I should have gotten a pic of the combination lock on the door.) But if you're eating at Taco Bell, you're surely going to need to use the restroom soon.