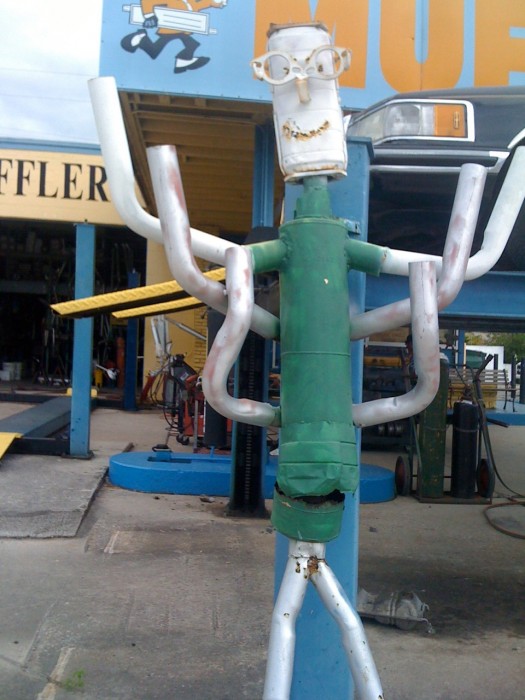 My Woody Panttila cast iron "found object" sculpture of a Warrior had an unfortunate collision with a raccoon and lost an arm. Carlos suggested taking it to Mad Hatter Muffler of Miami for repair. He said the Muffler Shop was on NW 7th Avenue around 100 Street .. can't miss it. Just look for the muffler sculptures out front …
Matt and I found Mat Hatter Muffler .. turns out there's a veritable Muffler Zoo .. some of the animals are 30 years old … Andy makes new ones when the inspiration hits and he has time… he made this enchanting blue nose pig: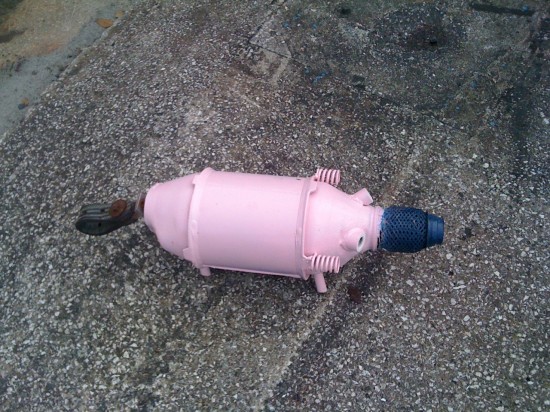 Forgot to ask the species of this lace-eared creature: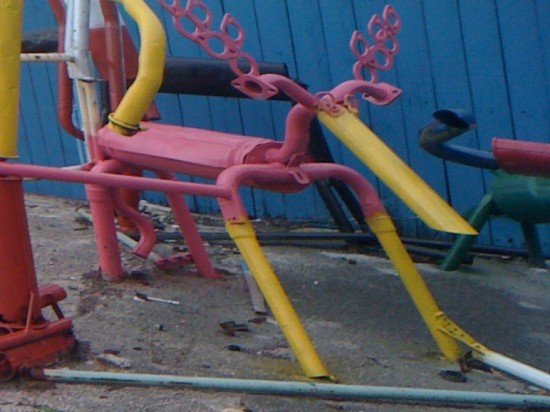 Raging Bull, Florida Gator, and more in The Muffler Zoo: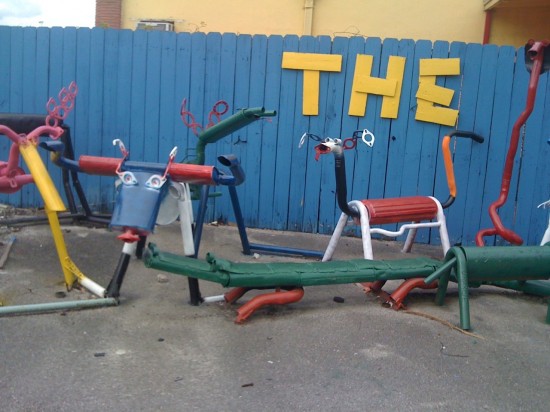 Giraffe, aardvark, eel, etc.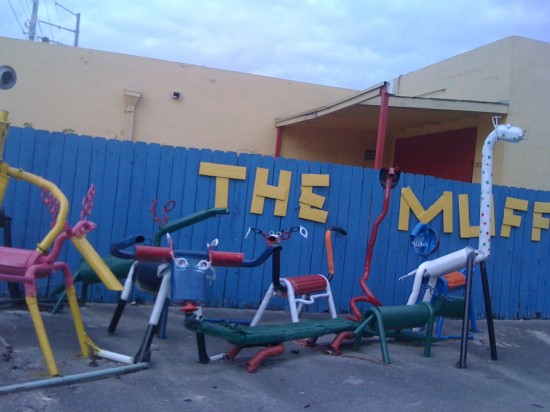 dog? donkey? and blue-nose pig: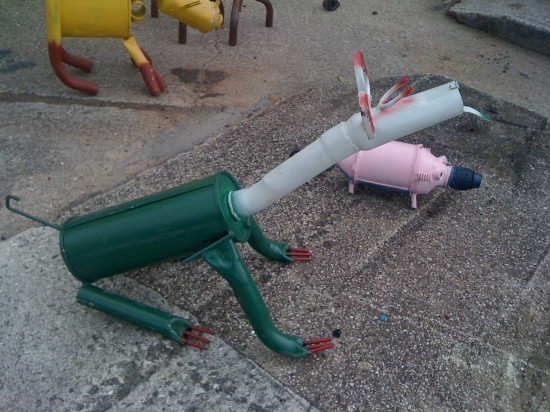 star of the show is the Blue Muffler Dragon: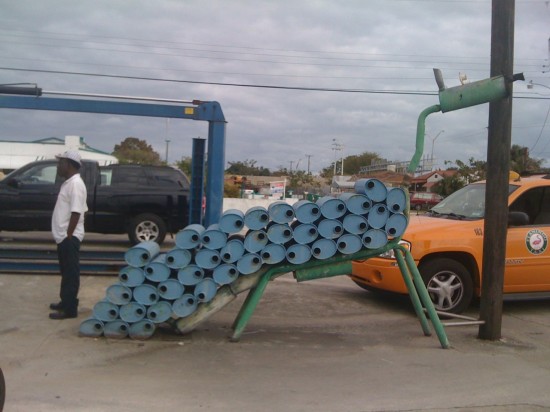 When business is slow, or for parties or just for fun … Steve and Andy stuff an oil soaked rag in the blue dragon's mouth and light it.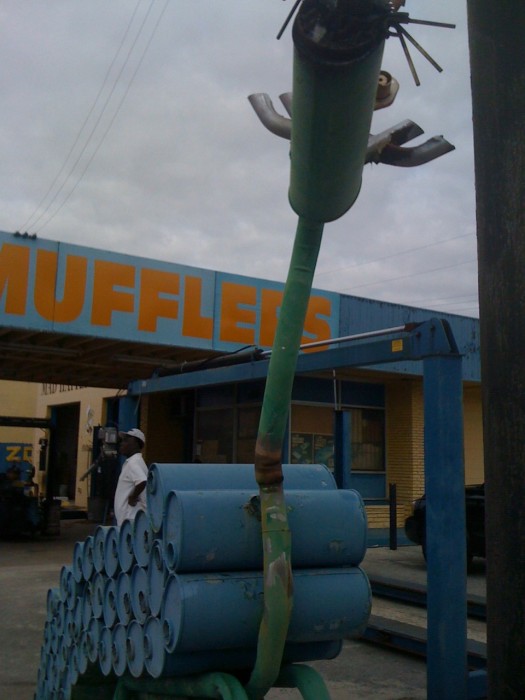 This is Steve, welder extraordinaire. He put a handsome bead on my warrior's shoulder and wouldn't take a dime.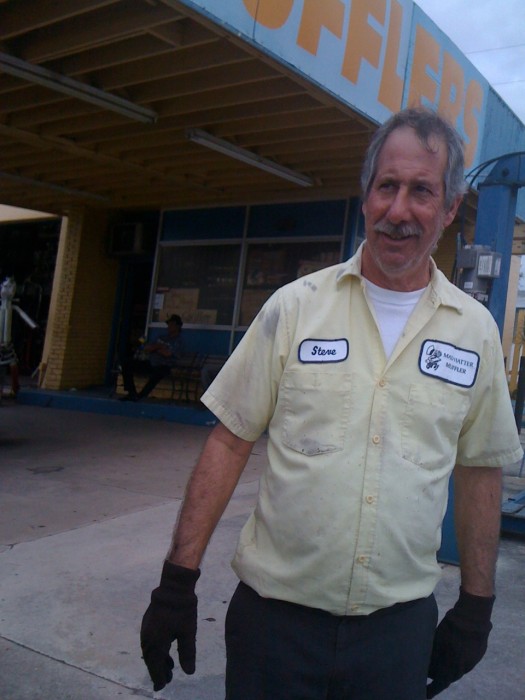 Before the fall: Warrior with Spear, found object metal scupture, 36″ high, by Parker "Woody" Panttila: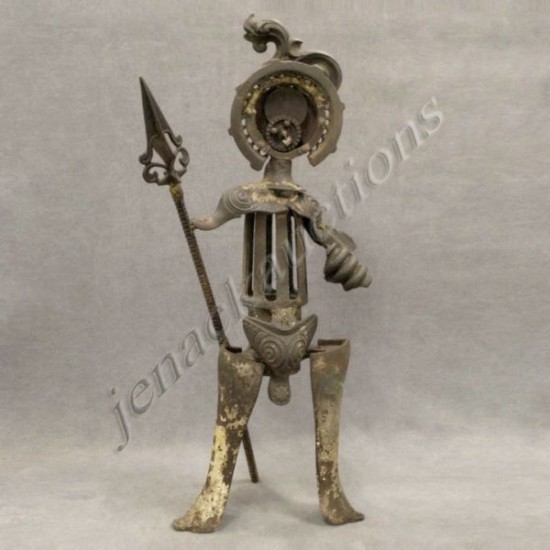 now more rusty, but good as new.