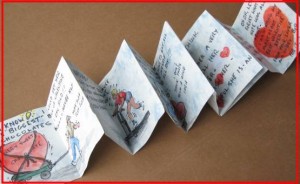 Are you

Mark, you asked for the 2010 card. I had to go public with my honey's card!
This is Bob's 2010 Valentine's Day card to me. He may have topped himself'Ķ ever, and we've been sweethearts along time… since 1974! Oh yes, check out

the date

at the very end. Gotta love him!