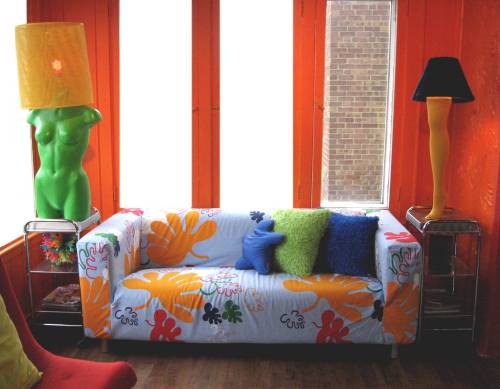 Recently I submitted a green torso lamp displayed in the window of a local barbershop. Today, I went inside. What I found exceeded my expectations. The torso lamp is the tease to this amazing kitsch decor experience. I must add, this shop was voted to the top five shops here in Akron Ohio this year. The shop is oozing creativity and busy too.
As I walked in, to the left, is a red wall and mod chairs contrasting the white body lamp beautifully.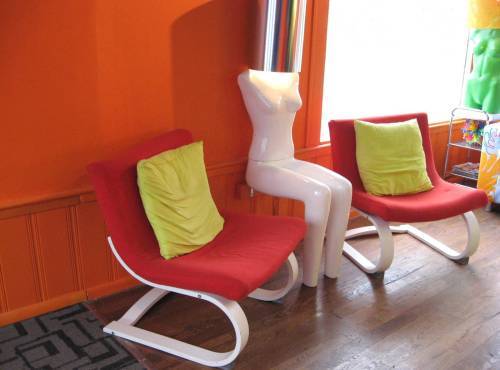 The shampoo room, with rich yellow, green & blue walls speak for itself. Each wall and even the ceiling is a composition of shapes and colors.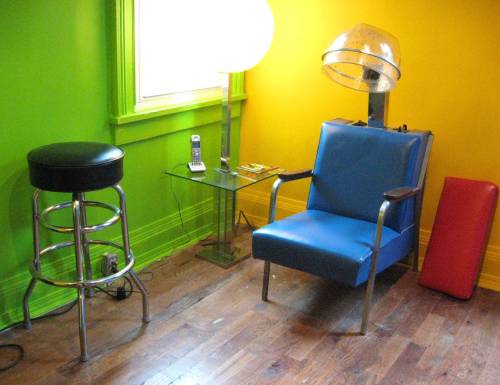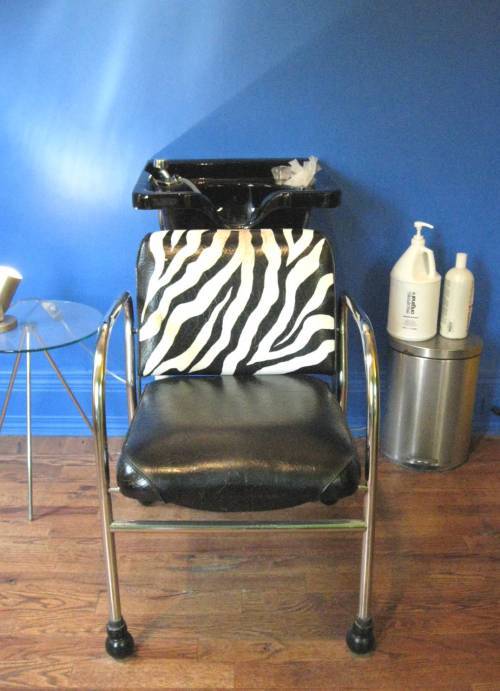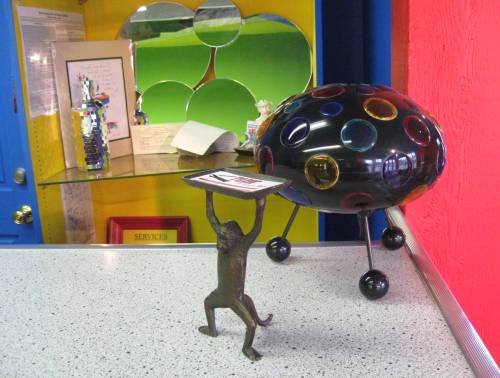 The counter area is equally entertaining. There is the cutting room, but to respect people's privacy, I did not photograph. All this in a 10 minute visit.