I just bought this much to the dismay of my partner. Well not really. Things are tight but I have always wanted one of these! I'm a very happy guy right now. Here is some info: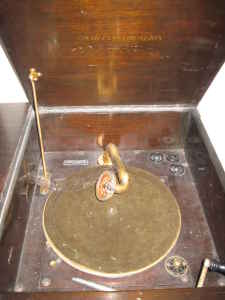 Upright Aeolin Vocalin from Beverley Music Shop in Mass., doors fold down to expose record storage and speaker. Top right opens above speaker to to play records, includes crank.
AND
8 Leather binders full of old 78's in excellent condition.