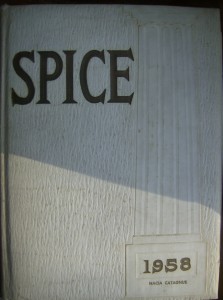 This is my Mother's high school year book. I went to this same school for 8th and 9th grade…anyway, I am digressing a bit here….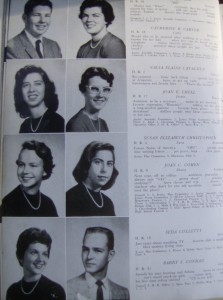 My Mom in her senior year, she is next to the girl in glasses. Her bio read: loves horseback riding and french fries.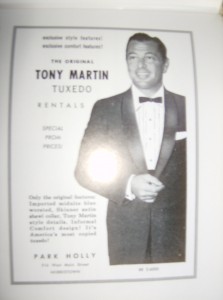 This is one of the sponsors whose ad was in the back of the year book.