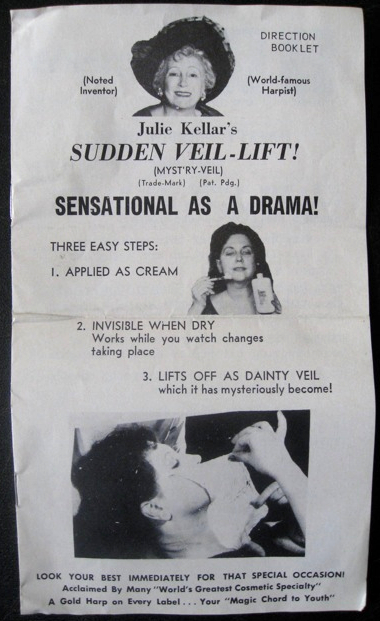 The "direction booklet" to this skin product boasts its product as "Sensational as a Drama!" How could any woman resist a treatment that's not only "dainty," but also "refreshing?" Well, the original owner of this treatment did– I found it at a garage sale and it's never been used.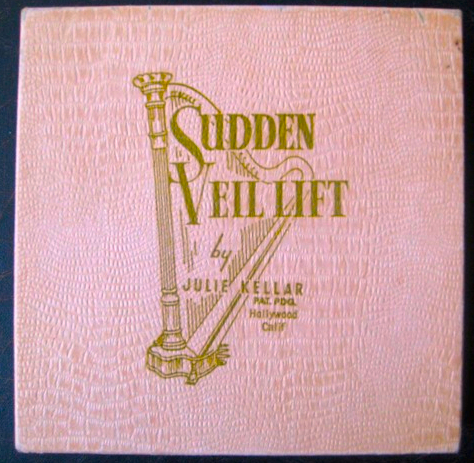 The brochure mentions it's "in use by teen-agers, career men and women… social leaders… housewives…" so I may have to give it a try. I tend to rely on world famous harpists for all my skin-care needs.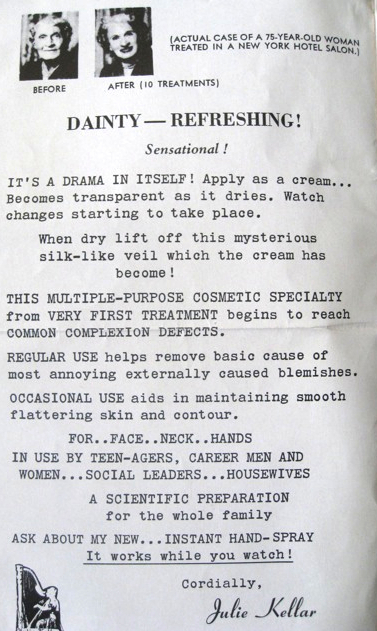 Here are a few more products that Julie Kellar offers. Note the almost-as-bad-as-a-foreign-translation ad copy in the Chin Strap section.