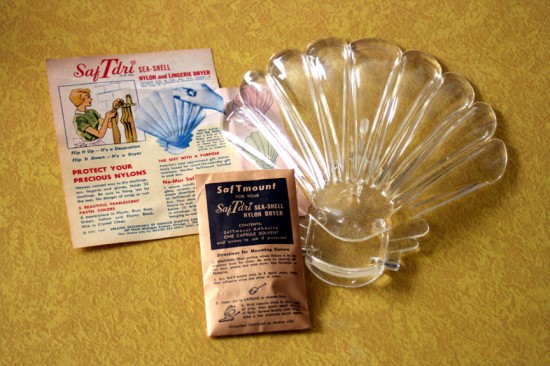 Just what every girl needs! A plastic shell to dry her nylons on. It's a SafTdri Sea-shell Stocking Dryer, creation of Donaco Plastics!
In it's original box: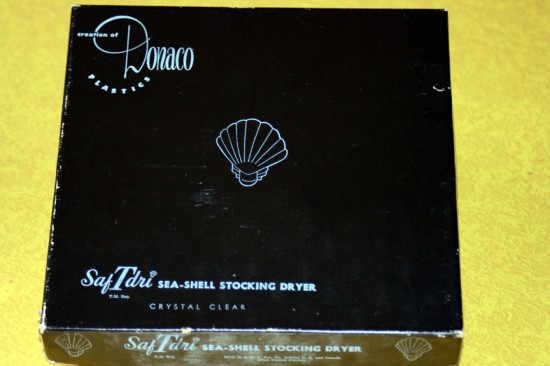 With original documentation: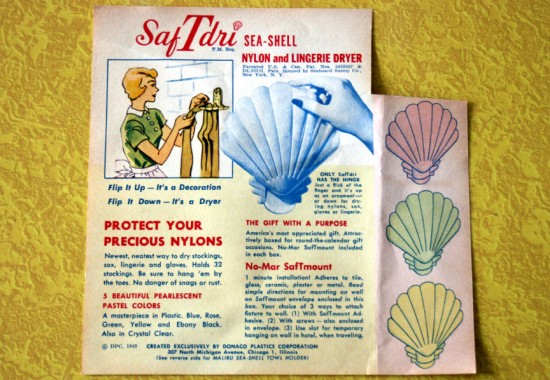 Can you see the tiny 1949 copyright? I didn't think so. That's why I mention it.
Unfortunately I don't have the matching towel rack: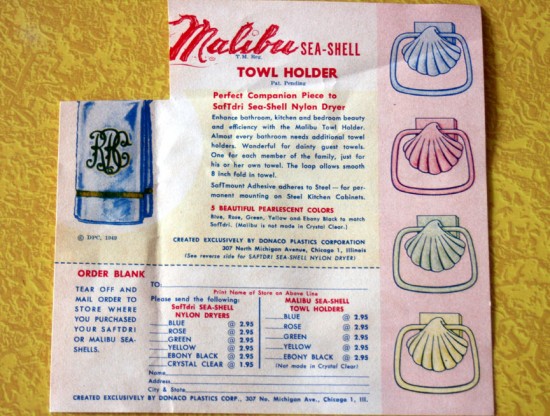 If only I had that, my life would be complete.
Here it is hanging up in my kitchen: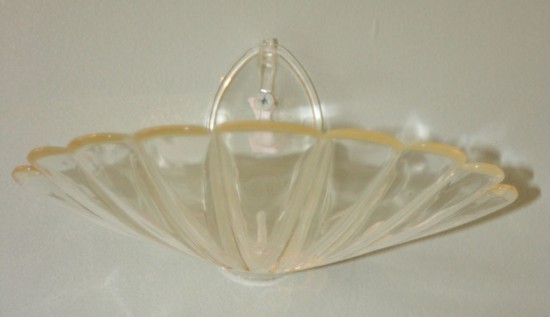 Can you see where my boyfriend cheated; painting around the nail I normally hang a photo on? Boy, I sure can.
Another fabulous gift from the always kitchy Miss Pamela.