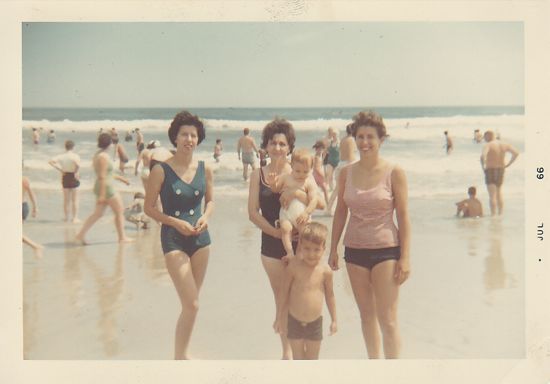 Again, this is my family. My Mom is the one in the blue one piece bathing suit that looks as if it has white buttons on it. These were taken in 1966 and I was born in '65. Mom was still looking good.Left to right: Mom, Grandma (from Tennessee), me, Cousin Johnny and Aunt Loretta.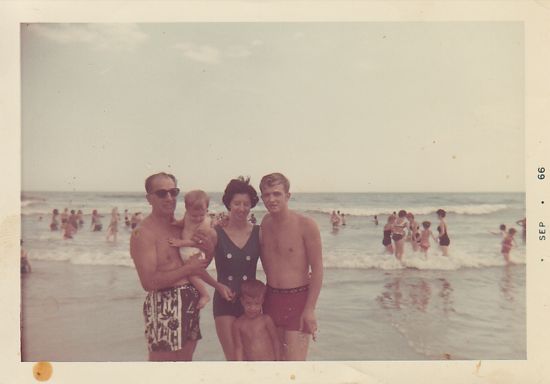 l to r: Pop Pop (mom's Dad), me, Mom, Little Johnny and then my Pop.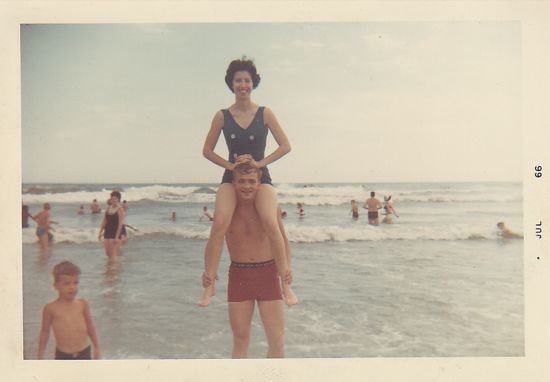 l to r: Cousin Johnny, then my Dad horsing around with Mom in the water. This has always been a favorite of mine.