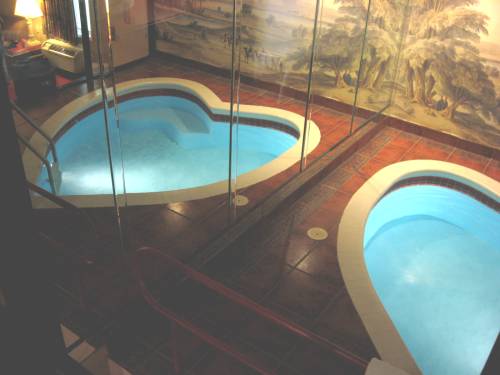 This heart shape pool totally captures this kitsch honeymoon suite in the Poconos of Pennsylvania. It's like time stood still and it's 1960.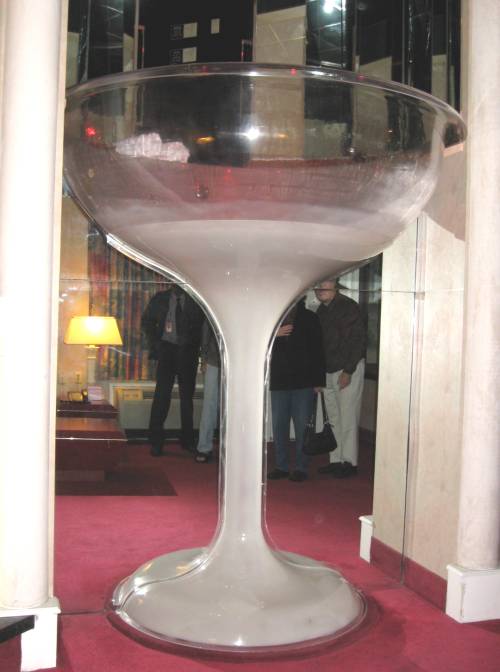 Overlooking the living room of this split level 3 story suite, is a 10 foot high champagne shaped tub for two. The couple enters from the top level and steps in.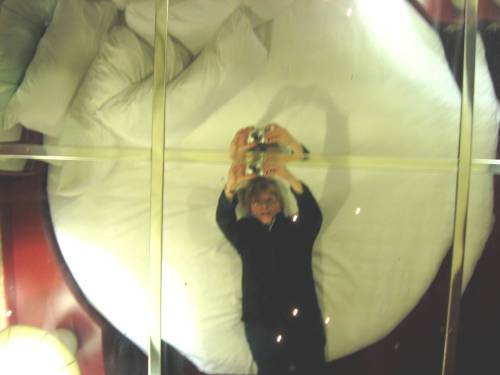 Oh yes…lots mirrors on the walls and ceiling surrounding an oversized round bed. When the lights are out, the ceiling glows with pin lights forming a constellation of stars.
No we didn't stay here. I made this special 15 minute visit just for you. Nothing says "honeymoon in the Poconos" like a heart or champagne shape tub .