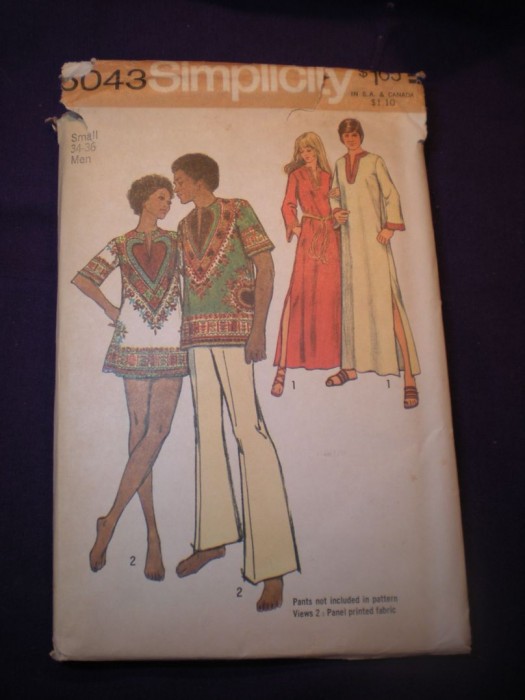 I collect sewing patterns, mostly vintage. I sew a lot, but I'll never sew enough to use the over 800 patterns I own! I love patterns, because they are a great way of tracking what society was up to at the time. Along those lines, here's a little gem I came across a while ago, a true freeze frame of an era… A Dashiki pattern!
There are precious few styles out there that both a woman and her man can wear, but the dashiki is the answer to everyone's prayers for unisex clothing. I guess.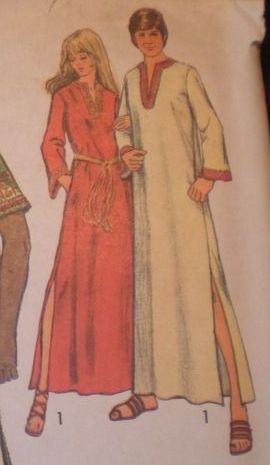 I just love the illustration. That guy in the back looks a LOT too square for a dashiki. Maybe he got lost on his way to the Christmas pageant where he plays a shepherd. Also apparently wearing a dashiki means you can't wear shoes, but have to go barefoot or wear sandals.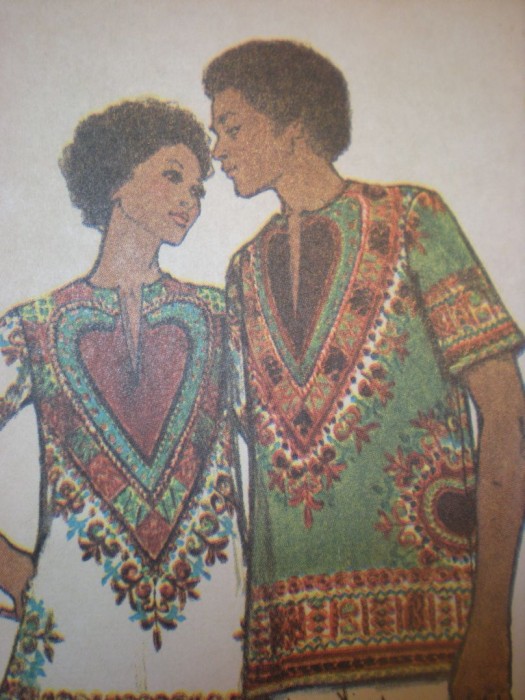 Dated 1972, which incidentally, is the year "dashiki" appeared in an English dictionary, or so says Wikipedia.