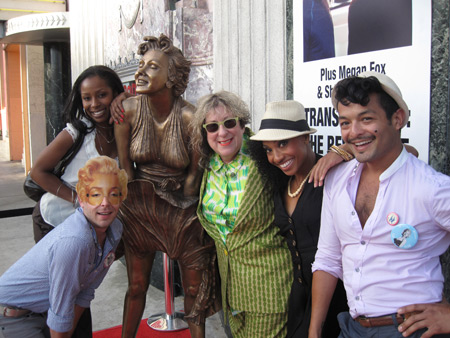 The title of this post is somewhat misleading as although I really did go to the largest exhibition of Marilyn Monroe's personal artifacts ever I assumed it wasn't cool to take photos inside the Hollywood Museum where it took place so I only took my camera out to snap a few personal photos of my own. As I was driving home I was kicking myself that I didn't break the rules and at least sneak a shot of Marilyn's gigantic 1961 Cadillac Fleetwood limousine with her gloves and purse still lying on the back seat and the cap owned by the chauffeur, who owns the car to this day, still on the dash. There were checks written by Marilyn, personal notes, clothes, scripts, magazine covers including huge original photos of her Playboy spread – she graced the cover of the first Playboy ever – and anything else you could have ever hoped to see of Marilyn's. The star, of course, was not here to celebrate with us having left the planet over 40 years ago but look who was wearing a gown that Marilyn wore to entertain the troops in Korea in 1951: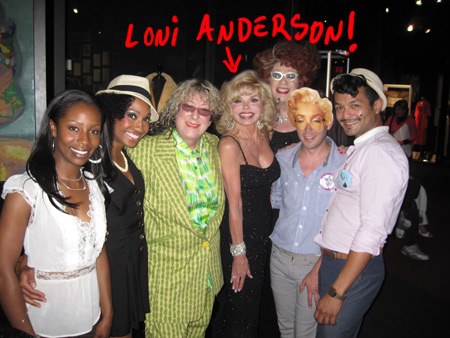 Our hostess for the evening was the lovely Ester Golderg: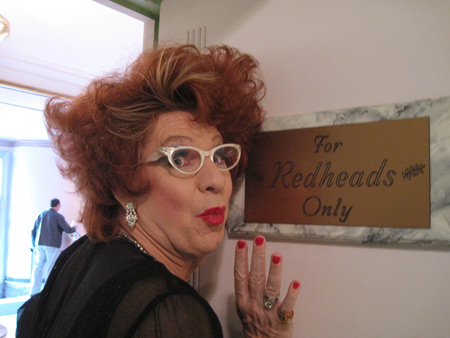 The rest of my crew was (L-R) Chadmichael Morisette, Mito Aviles, (me, Marilyn), LaToya London, American Idol alumni and Nettie in my musical, The Color Purple, and Tiffany Daniels, Squeak in TCP.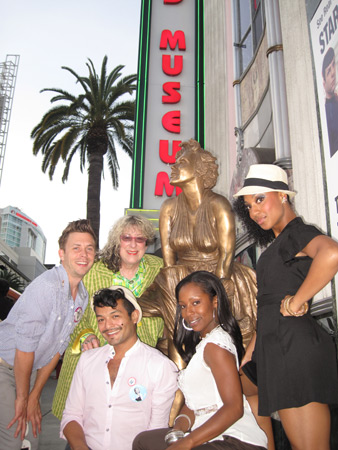 The Hollywood Museum is in the old Max Factor building on Hollywood and Highland.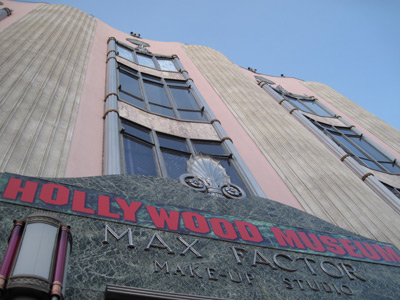 Max Factor was THE preeminent makeup artist and manufacturer during the Golden Age of Hollywood. There are still rooms in the building filled with the possessions and makeup of the stars who inhabited them like Joan Crawford, Judy Garland and Lucille Ball.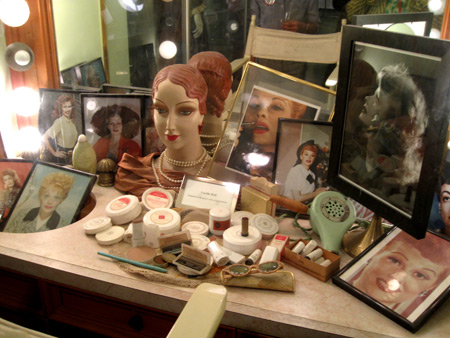 Well…Ok…I snuck one shot of Lucille Ball's dressing table…
Ok, maybe two. This is Cary grant's Rolls-Royce: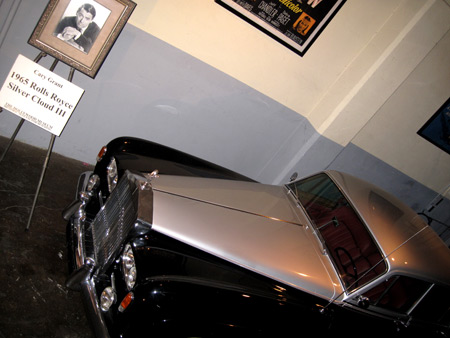 Some of the rooms are still named for the color of hair a star had with the corresponding makeup: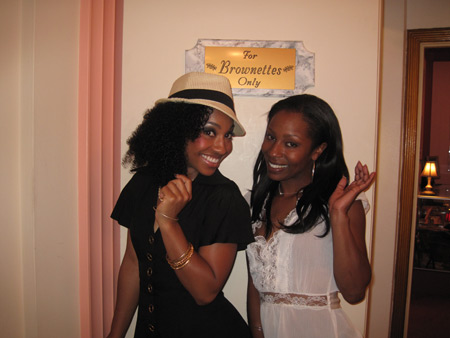 All in all we had a great evening and saw a lifetime of Marilyn but I'm soooo late for a meeting and need to get out of here so I need to end now or I won't have time to put on makeup.