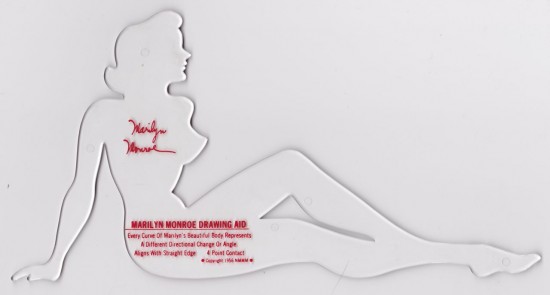 In honor of Marilyn Monroe's (would be) 84th birthday, I must submit this amazing piece. I have had it for about 10 years, and it is still in mint condition. Its date of origin is 1956 – On of the few Marilyn artifacts that exist as memorabilia that were made while she was still alive.
Draftsmen, Engineers, Writers of Specs,
Artists, Designers, Architects,
Men of Distinction, Printers too
All Draw on Marilyn TO MAKE THEIR CURVES COME TRUE
A NEW CONCEPT IN CURVES…
"Whether the angle's acute,
Or the slope is so great
That you need a directional change
You will find what you want
on the back or the front
Of Marilyn's beautiful frame".
"Every curve of marilyn's beautiful body represents a different directional change or angle. Aligns with straight edge. 4 point contact. Copyright 1956 NMMM
Happy Birthday Marilyn!!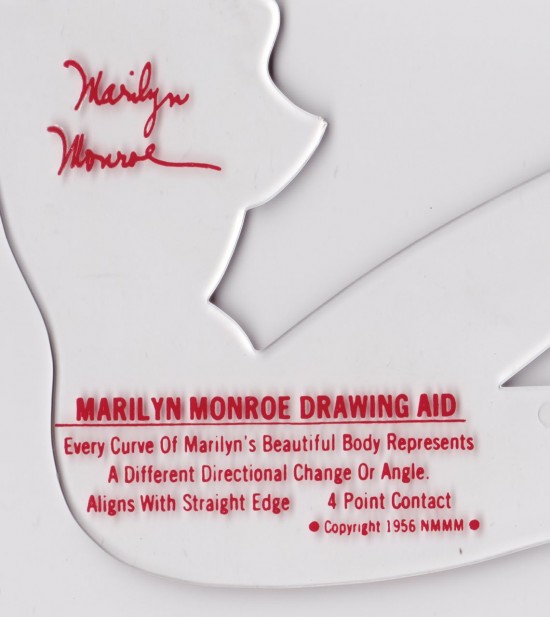 sizing image – almost the actual size of a protractor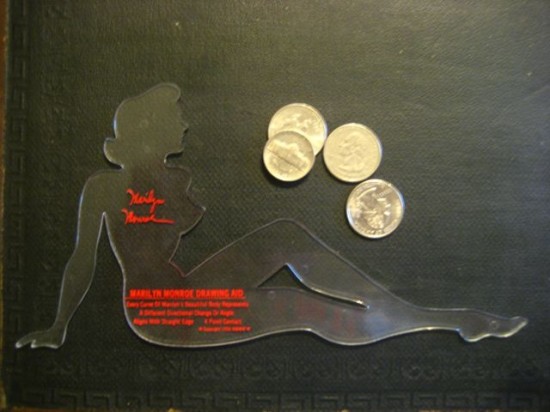 Original envelope the drawing aid comes in.