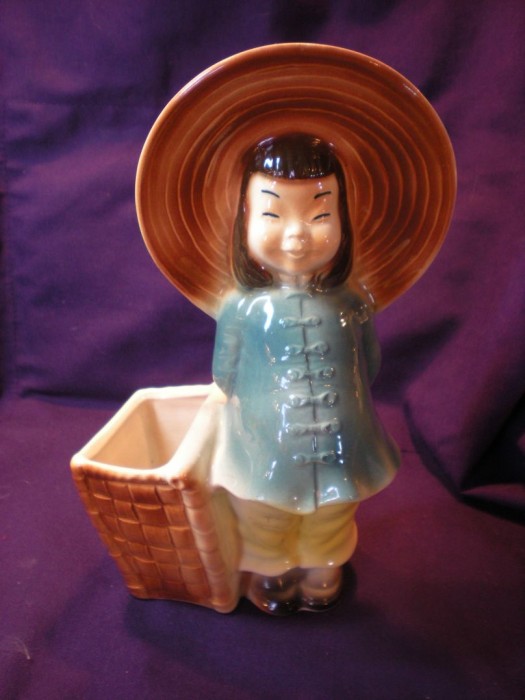 This is one of the first planters I ever bought. I really think it's cute and I keep paint brushes and things in it. I also have another one, that is just the same girl's head/hat/face… quite huge… and undoubtedly made by the same company. It might be a wall-pocket, actually. I must have boxed it up because I can't find it right now. They need to be together. I figure there might have been a male counterpart to this one as well. I really have no idea how I ended up with so many. I just can't resist them when I see them for sale for cheap. Who could? I don't think I've ever paid more than $10 for a planter.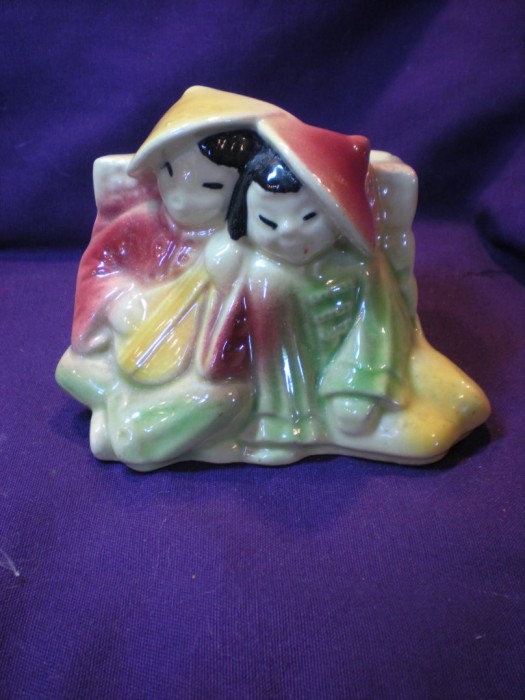 This one cost me only a dollar. It is pretty small as far as planters go. Only a few inches high by a few inches wide.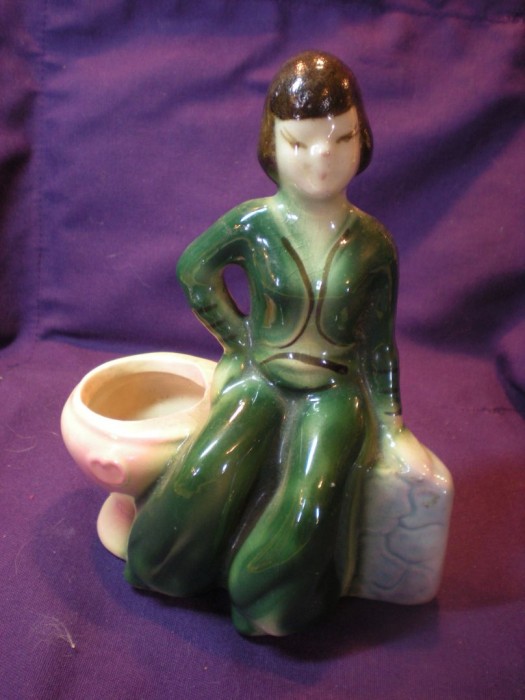 This one has a sort of a belly-dancer outfit on. These things are so shiny and pretty.