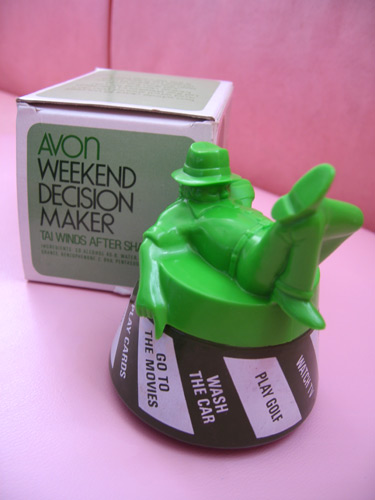 On days such as today when it's sweltering in LA the decision as to what to do over the weekend is always a big deal – sweat to death doing something fairly healthy outside or park yourself in front of a big tub of popcorn and watch a bloated, big budget movie that ultimately leaves you disappointed but you got to chill like an ice cube in front of a big screen. This bottle of Avon Tai Winds, appropriately subtitled the Weekend Decision Maker, confronts the problem head-on.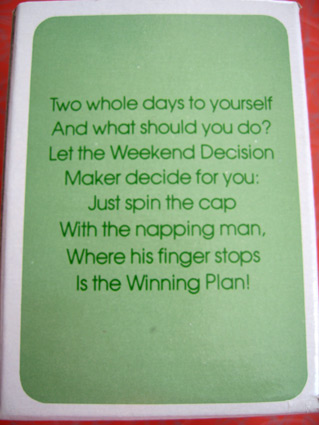 The heavy-as-a-bowling-ball green glass bottle has twelve alternate weekend activities printed on it. And when you spin the clunky plastic lounging man who looks more like a cross between a frog and a leprechaun top it makes the decision for you. Ideally, the alternatives would be cheesier then the largely sedentary ones named here but it does take a lot of the guesswork out of it for you.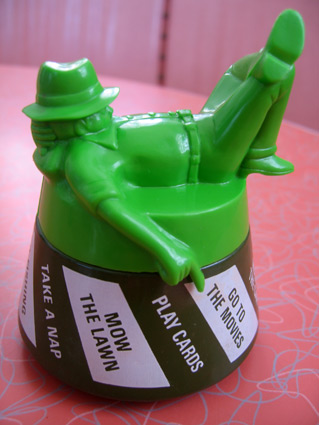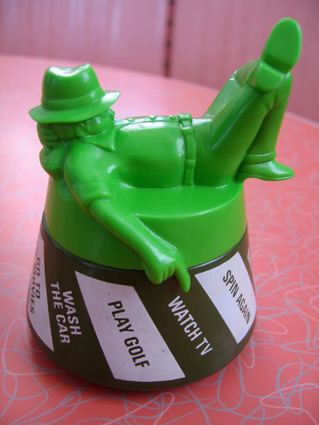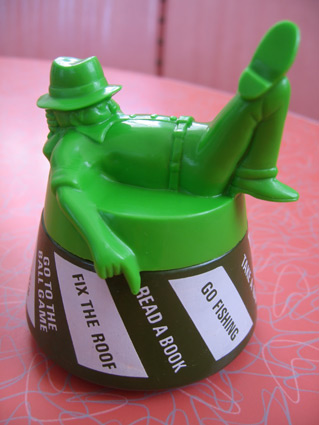 Five years earlier in 1973, Avon apparently made the decision that you should go fishing.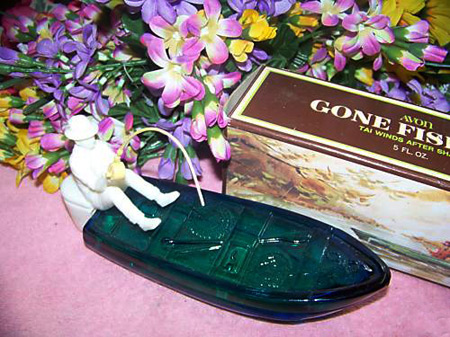 But it's sooooo hot today and I have so much work to catch up on and I feel so lazy now I can't quite make a decision…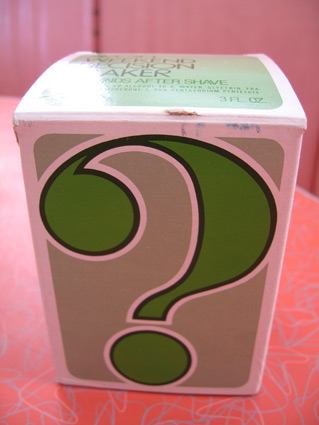 …. Which means I'll probably take the path of least resistance and ride the wave of coffee induced enthusiasm and knock out a little work until I get hungry and have to make a decision about where to order in from and 45 minutes later open the door to let a burst of hot air rush into my house along with the pizza, burger or Egg Foo Young that's handed to me and decide it's too hot to do anything…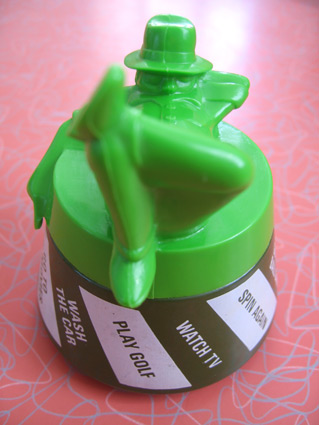 … At which point I'll pray the little Avon leprechaun frog man gives me his blessing to do this: