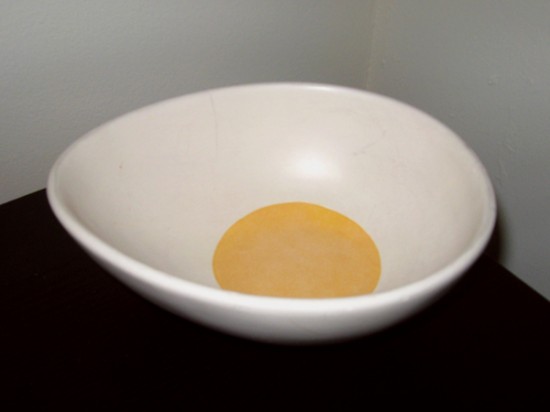 This bowl is not only shaped like an egg, but has a yolk painted in! It makes me uncomfortable, because it's perfectly placed in the center of the bowl. I want a yolk to swish around, or at the very least appear off balance.
Also strange is the size of this bowl. It is big. Bigger than a cereal bowl, and deeper than a presentation bowl. You couldn't really put anything egg-related in here. Not a soft boiled egg. Not Easter eggs. Can't show off deviled eggs in this. Can't really eat an omlette out of a bowl. The best is a big pile of scrambled eggs– six at a time! Or maybe a whole bag Easter egg-shaped candy. Or a big pile of Egg Fu Yung.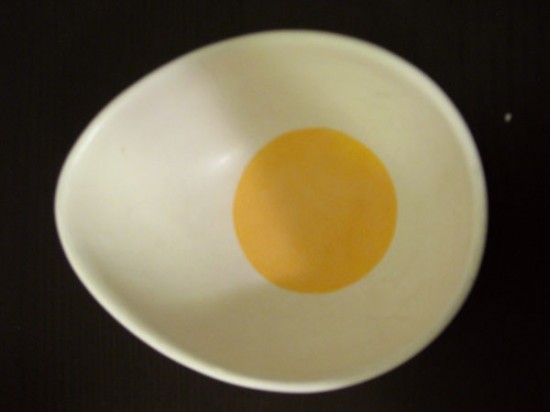 Luckily for me I'll eat any of those things off of or out of anything (except Egg Fu Yung, that stuff is gross), so it doesn't really matter how out of proportion the bowl is. Come to think of it, why didn't I show scale by photographing a real egg in the egg bowl?