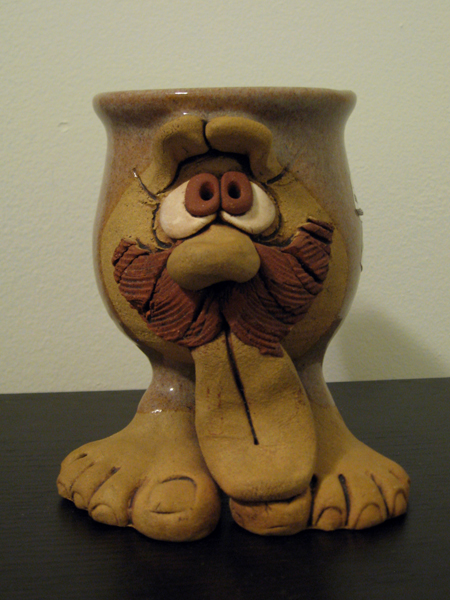 There's not much to say about this, except this is my favorite type of nightmare. Sometimes I talk a lot of jive about being inspired by 70s cartooning, and then I find something like this and realize I could never made anything so genuinely weird and disconcerting.
The conversation with the Goodwill clerk ended with her saying, "I guess I like it so much because it's so ugly."
Absolutely!
This is another large object. There is a lot of clay stuck on here. It is awkward and heavy and I'm taking bets whether the nose or tongue breaks first.