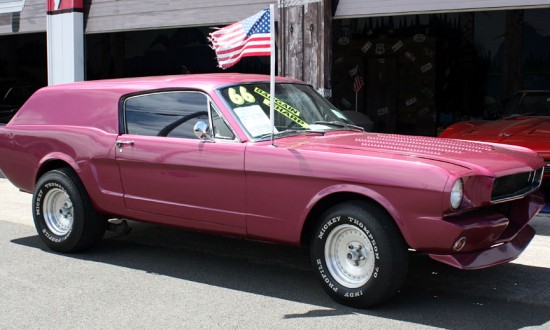 Isn't that crazy?? A muscle car that even mom will love. This showed up at a lot by my house. I about crashed the car trying to get a look at the thing. Is that what I think it is? Yep. A vintage Mustang Station Wagon.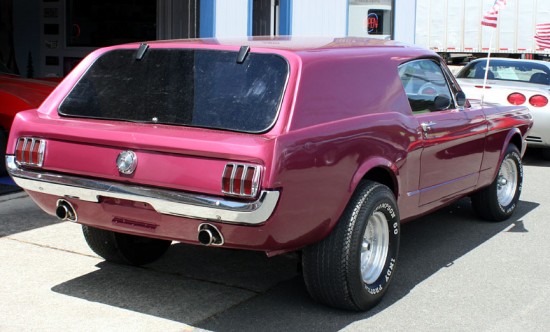 It looks to me like someone along the way put the top and back of another car onto this Mustang. I've seen that hatch before, I just can't place it right now. It looks more modern then '66. If I can think of what car normally has that hatch I'll post it in the comments.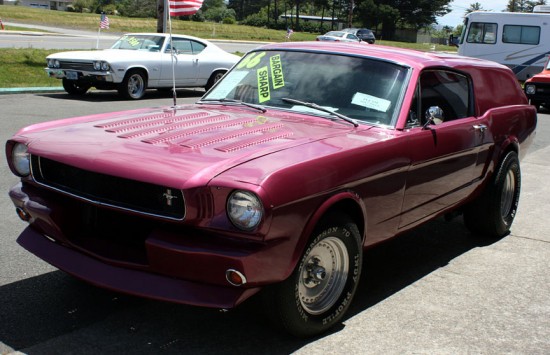 The guy at the lot told me that the original owner worked at Ford and that they made a few of these back in '66. Could you hear me sneeze and utter a "b.s." under my breath?? This has long been a rumor. You see, this is actually the 2nd Mustang Station Wagon that I've seen. The other one had a window in the back. It was supposedly a concept car made by Ford. Who knows if that's true or not. If you Google "Mustang Station Wagon" a few photos of them pop up. All of them with windows in the back. They seem to be a bit of a mystery.
I'm embarrassed to say, I really want it. Isn't it cool? If only I had an extra $9000 laying around.