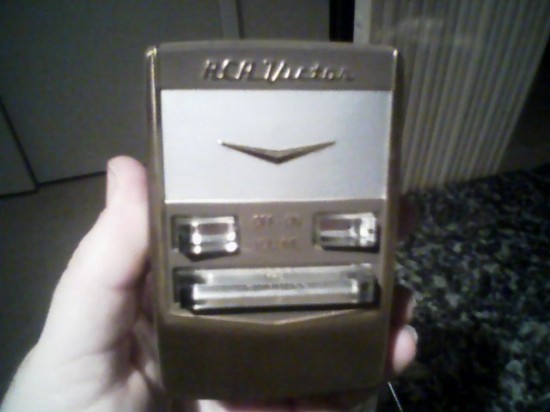 Back in college, I met ragtime pianist Max Morath, whose collection of vintage credit cards and charge plates got me to thinking "hmm, what could I collect that no one else does?" The answer came back loud and clear — vintage tv remotes!
Never mind the fact that I didn't act on the thought until 2010 after reading an entry about ol' Max in one of my composition books from back in the day.
Above, please note the gem of my burgeoning collection (just a half-dozen or so to start)… a classic RCA Victor remote. It's got substantial heft, and the lovely brass and plastic casting is beautifully accented by the lucite channel and volume/on-off rocker buttons.
More remotes as they come!