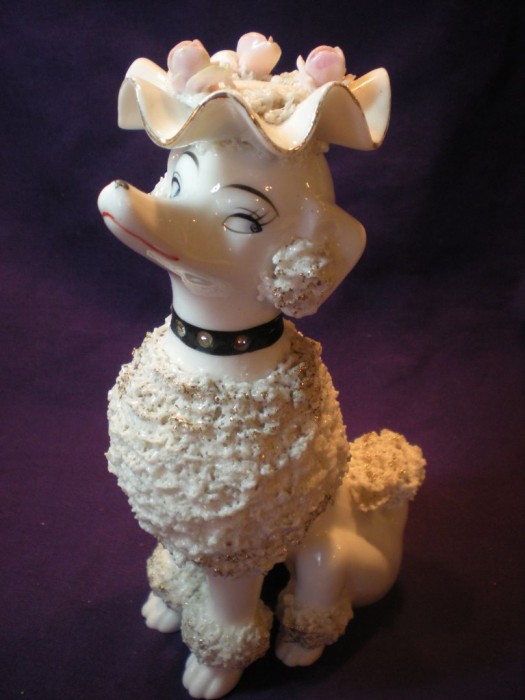 I'll tell you right now, I have a huge collection of spaghetti poodles, growing all the time.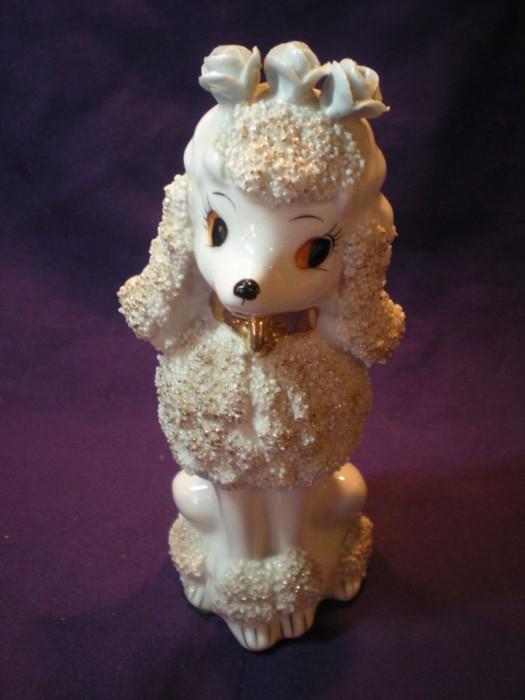 They come in all shapes, sizes, and colors, performing all manner of activity.. and I have them in every condition from cracked and crusty to minty-fresh.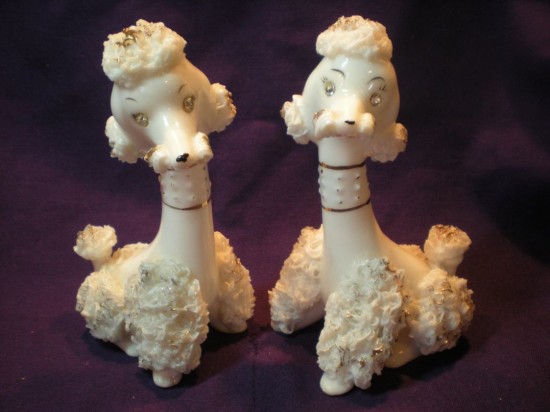 They come alone or in sets, and can be the cheapest of cheap or quite fancy.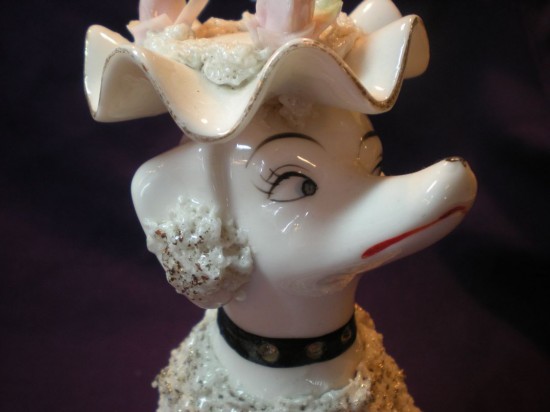 Personally, I like it when they're wearing clothes.
I was never allowed to have a dog, maybe that's why I'm compensating with ceramic ones.
More to come!