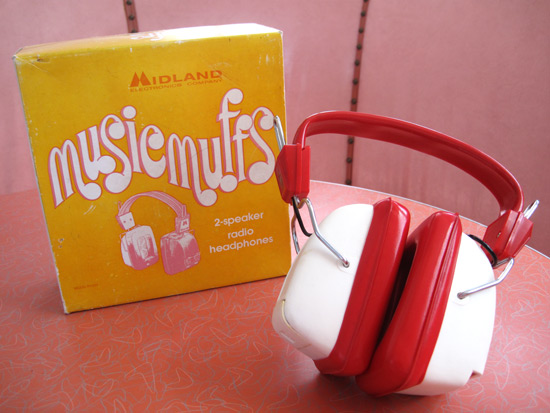 Without question, these are by far my favorites of the 50 or 60 pairs of headphones that I own. Although of no use whatsoever in my recording studio as their sole purpose is to wear them to listen to the radio they still are the best looking set of phones I've ever seen.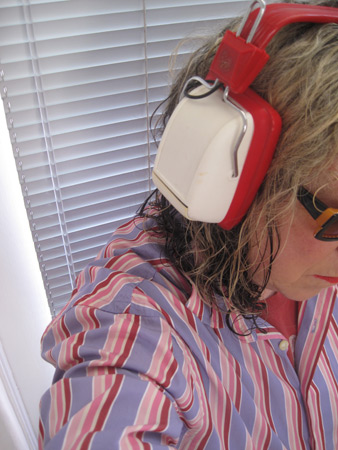 I oftentimes wear these two-speaker-but-not-really-stereo Music Muffs when a collaborator is working on something that I either don't view as crucial to the record or something I know it's better to just let them run with without any kind of censoring from a collaborator. So rather than sit there and get annoyed or bored I just tune them out and listen to AM radio.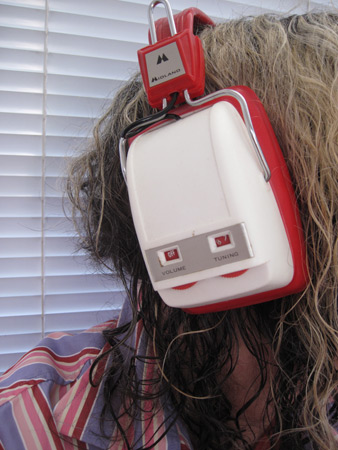 I didn't bring my Music Muffs with me on my trip up north to work with Pomplamoose where I am right now racing to finish three SMASH songs as the voluminous amount of percussion instruments that I stuffed into my suitcase didn't allow room for the precious radio headphones cargo.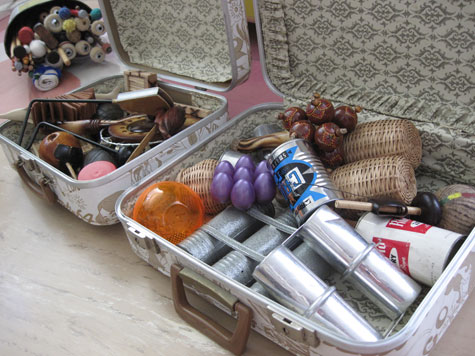 Pomplamoose has their own headphones but there's not enough inputs into their audio interface so only two people have the luxury of listening to what they're harmonizing to. The other person steers blind.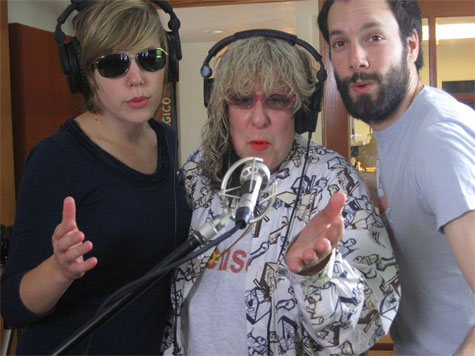 Most people couldnt work this way. But this group, just like me, thrives on spontaneity and working within insane limits, all of which adds life to the music. This always happens when one must rely on their imagination to create great sounds as opposed to their pocketbook or massive array of equipment.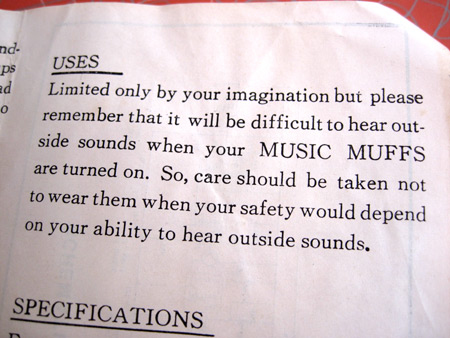 Though I do wish my Music Muffs had made the trip as the hard drive that I tripped over that all the video was being directly recorded to is being rushed to the hard drive doctor as we speak. In the meantime, I'm writing this post and trying to stay calmmmmmmmmmmm without the aid and distraction of beautiful mono sound.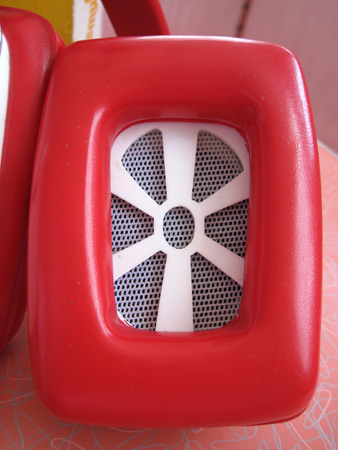 And we just keep on singing…