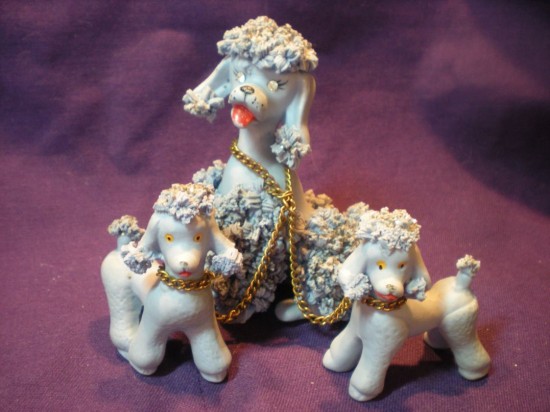 These are the poodles that started my collection, they are from my mom, who owned them originally! They still have their 98cents price tag on the bottom from G.C. Murphy's. The trend of having animals hooked to one another with the chain makes for some interesting divided families, though this group of poodles is thankfully still connected.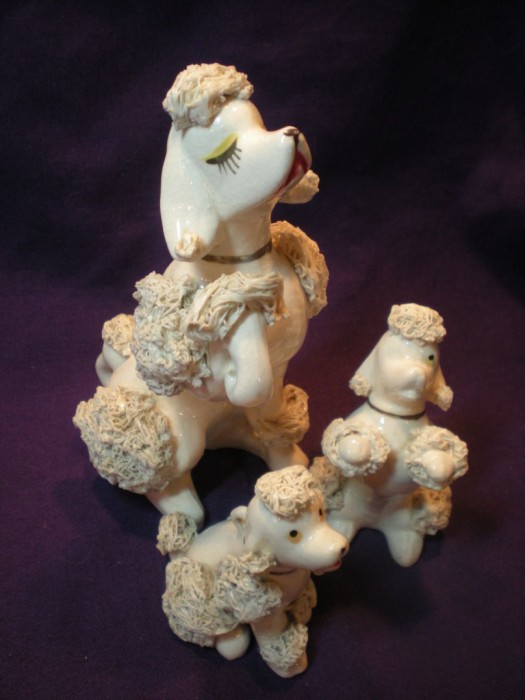 Funny story about this group. I bought the little one on the left first, and then found the mother dog at a totally different sale a few years later and thought it looked like they matched. The other little one (which I think does also match, it at least matches the other little one,) came from YET ANOTHER sale a few years after that, reuniting a family, as far as I'm concerned. Funny how things work out sometimes. I like that the one on the right is missing an eye, I've been meaning to replace it (and maybe the chain), but haven't got around to it yet.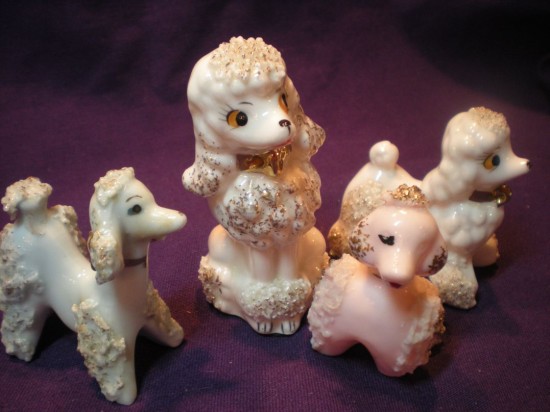 Here are some of my little orphans who have spots for a chain on them but no chain and no mothers to keep them company. I just bought another one yesterday, so he's not in this picture, hehe. These are all very small.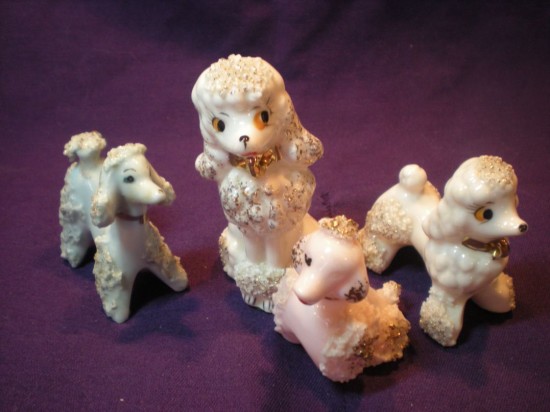 Another missing eye! It's tough to be a spaghetti poodle. Blue and pink are popular poodle colors, though the one on the left doesn't look very blue here, he is very blue.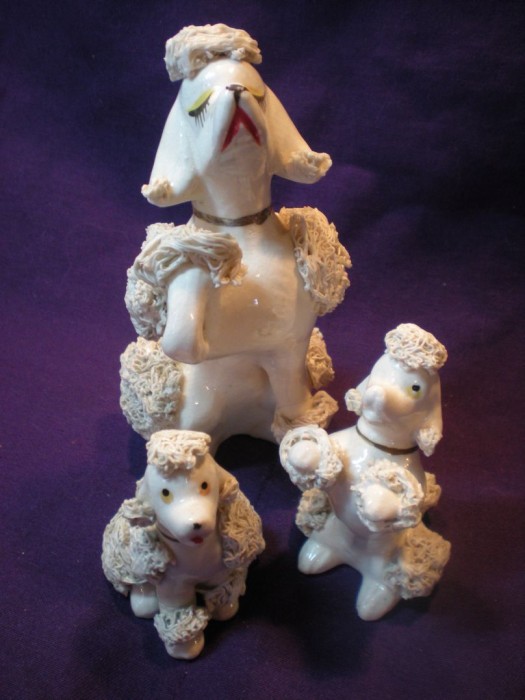 The happy family!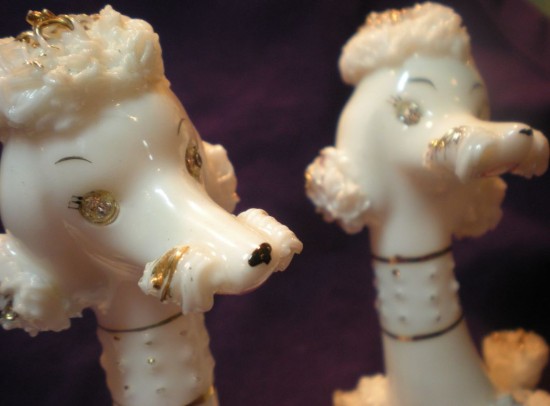 And a close-up of the rhinestone-eyed poodles from last time.
More to come!