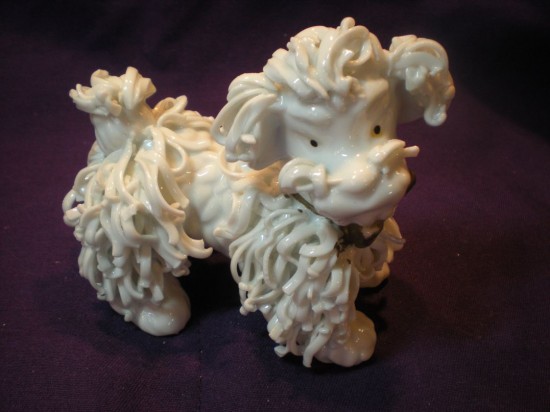 This one has some longer spaghetti…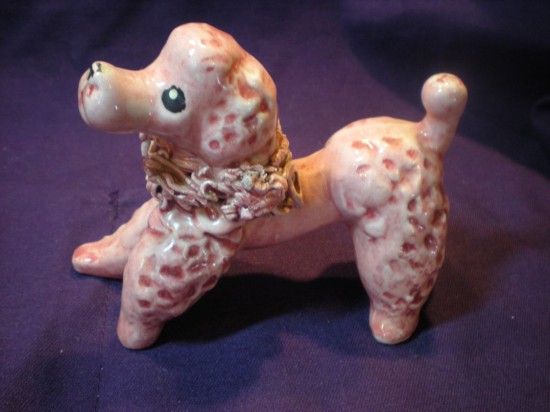 This one has some smushy spaghetti which looks like it was put on as an afterthought. Also, he's really skinny.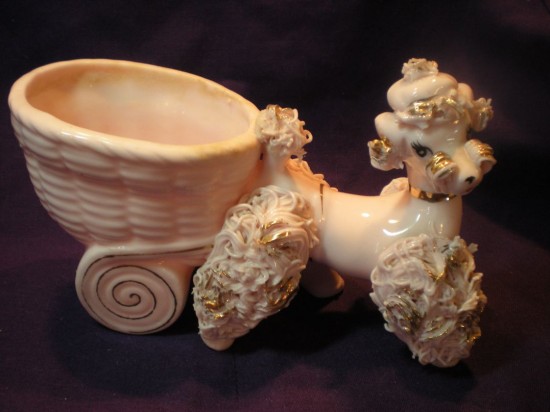 Sometimes poodles are two things at once, this one is a spaghetti poodle AND a planter! (See also my previous post of the Spaghetti poodle in the bathtub, which may or may not be a planter.)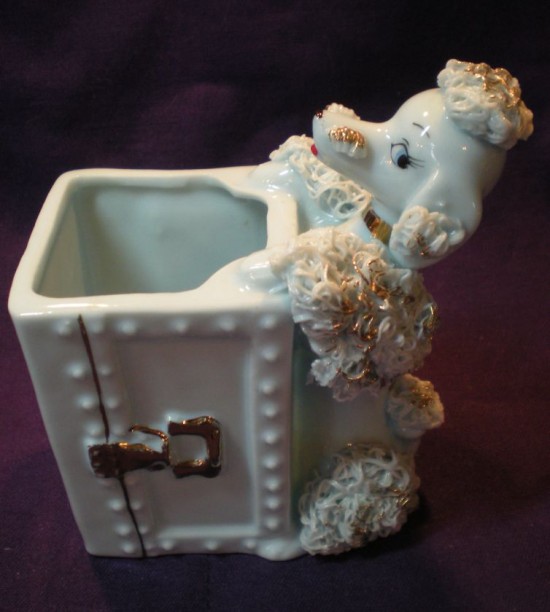 This one is a cigarette holder. He came with a "matching" matchbook holder, but it's just a plain trunk-looking thing so I didn't bother to take a picture.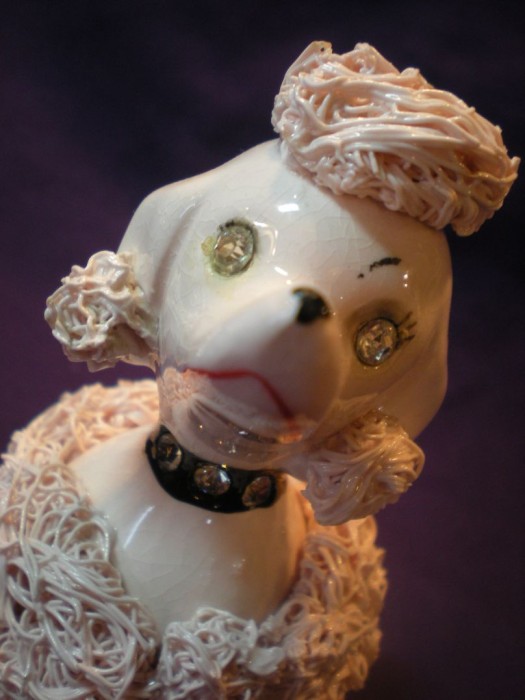 Rhinestone eyes are a popular touch.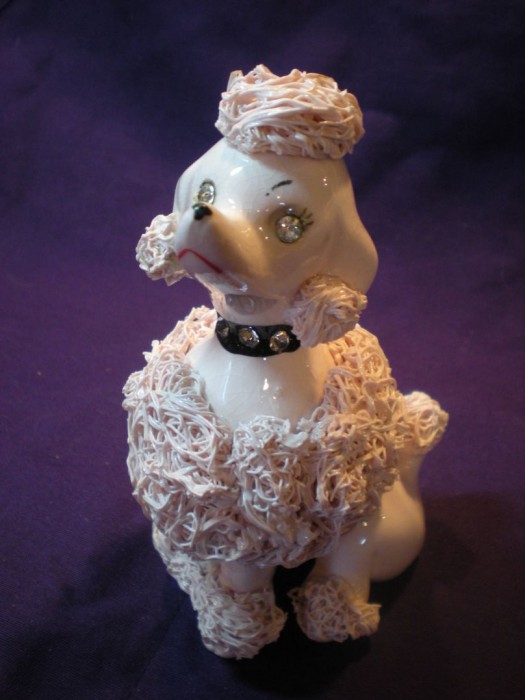 Glamour!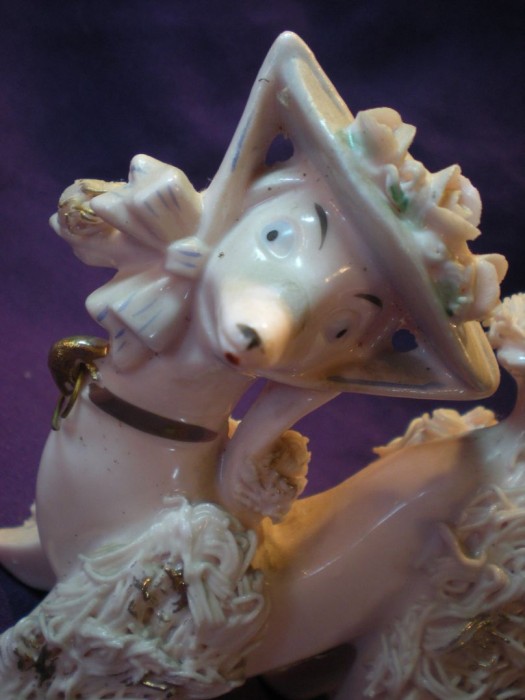 Hmm, I probably should have given her a bit of a bath before I took this picture…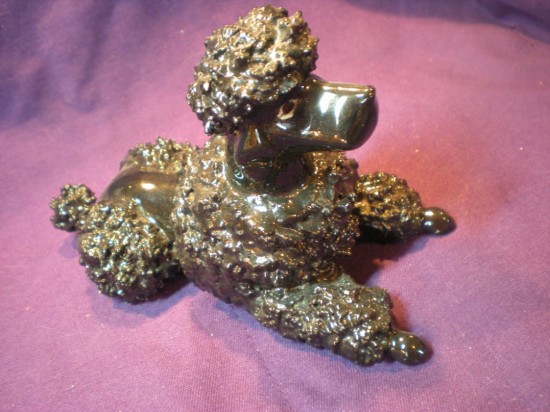 Finally, this lying-down one with lumpy cottage cheese spaghetti.
That's all for now! I'll try to set up a group shot when I have a moment.