Some assorted planter animals for you: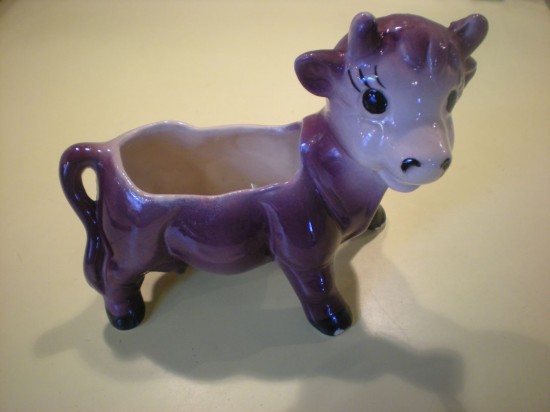 A purple cow is first at the Planter Animal Zoo.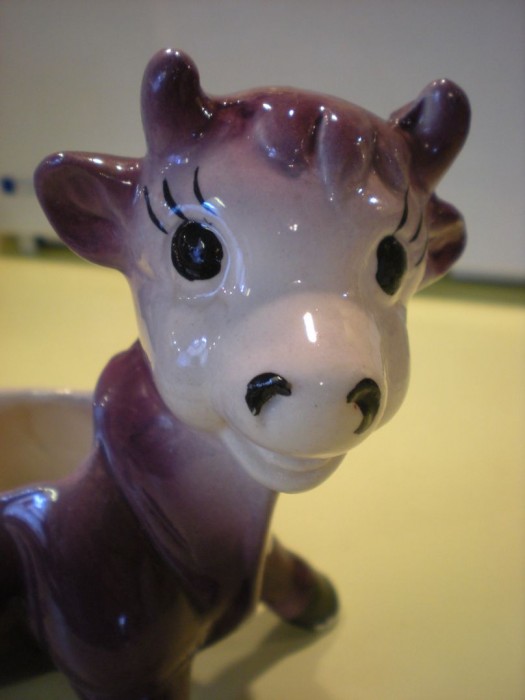 How could you not love a face like that?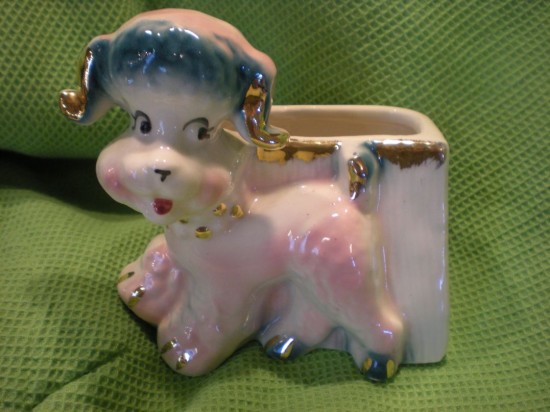 A poodle (no spaghetti on this one, but gold details!)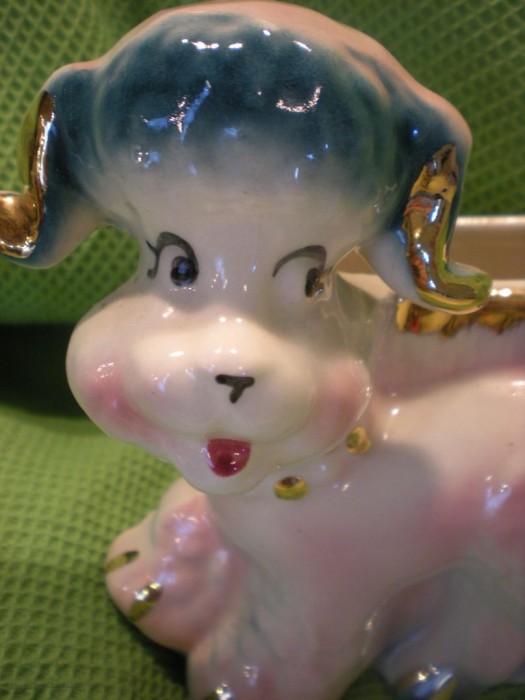 Cute!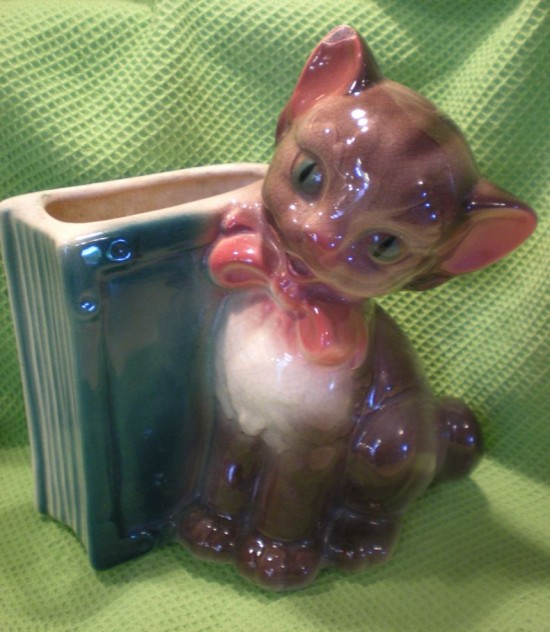 A cat with a book! Two of my favorite things!!!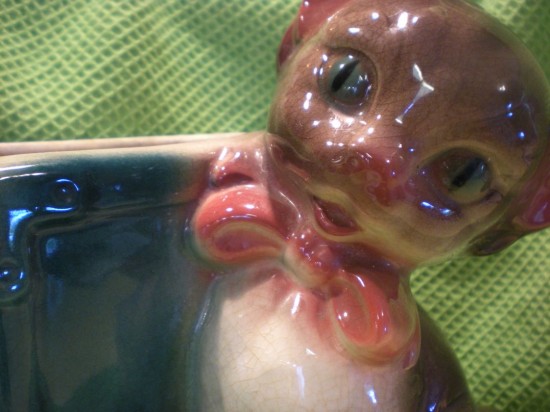 This one must be pretty old, the colors are unusual.