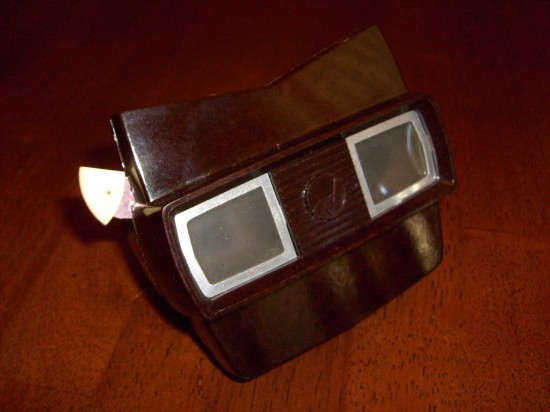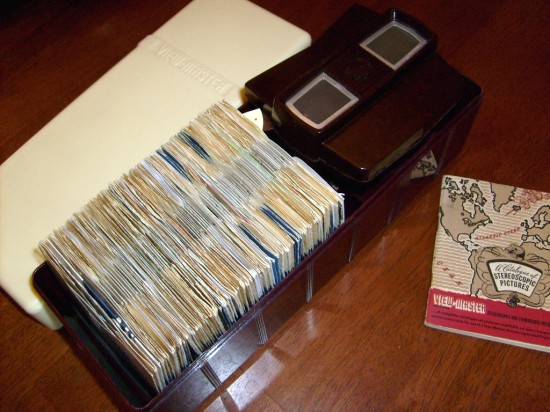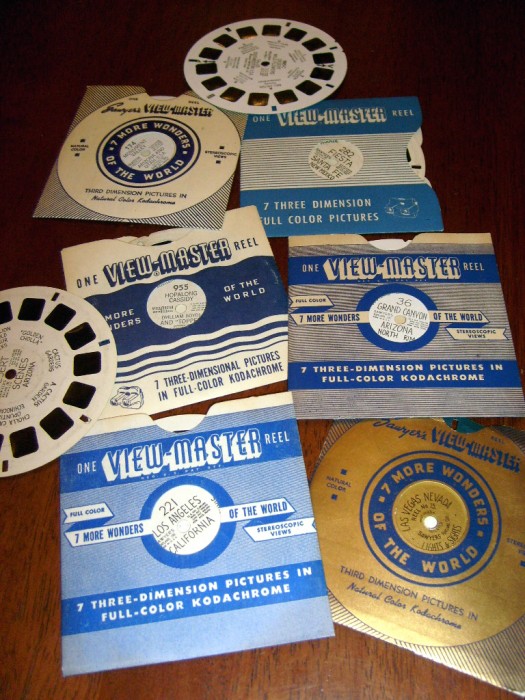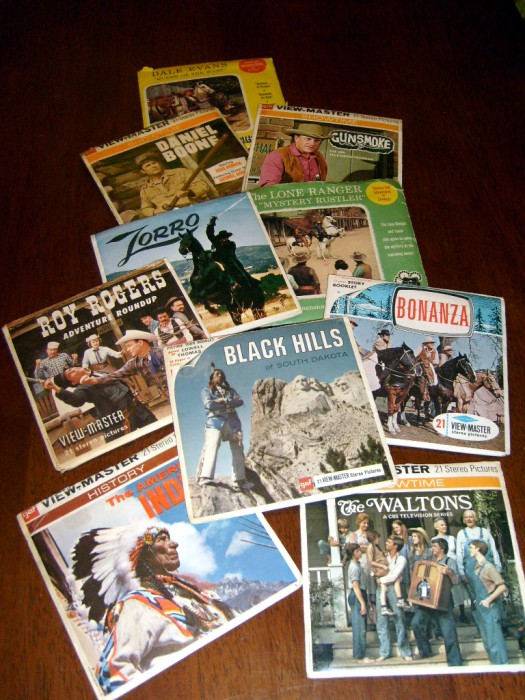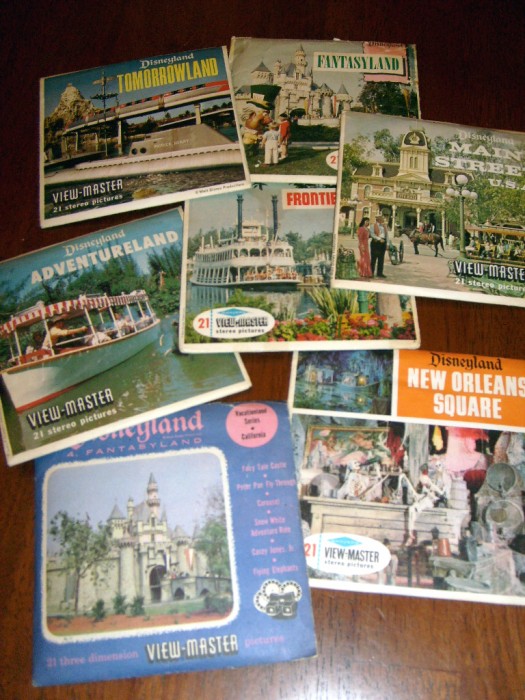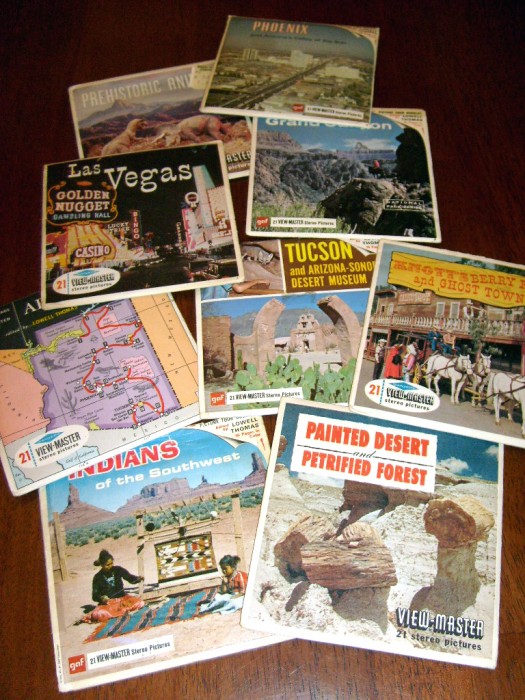 Whether hiking thru the Redwood Forest, or hula dancing in Hawaii, or swimming with sharks, or walking with dinosaurs, or flying on Aladdin's magic carpet, you can go anywhere and see anything thru the magic of View-Master 3-D discs. First produced in the 1939, these discs are still popular today.
This is a 1955 Sawyer's Model E View-Master stereoscope viewer with storage case and single reel discs. Both the viewer (which features a "V" slot for easy disc insertion) and the storage case (maroon-colored bottom with cream-colored top) are made of Bakelite plastic (a predecessor to today's modern plastic). The case holds up to one-hundred single discs, discs ranging from 3-D pictures of cowboy movie stars to zoo animals to desert wildflowers to fairy tales to famous sites and places from all over the world.
Also included in these photos are a collection of 3-disc packets ranging from the Grand Canyon to Roy Rogers to early Disneyland to old Las Vegas (circa 1950's – 1970's).