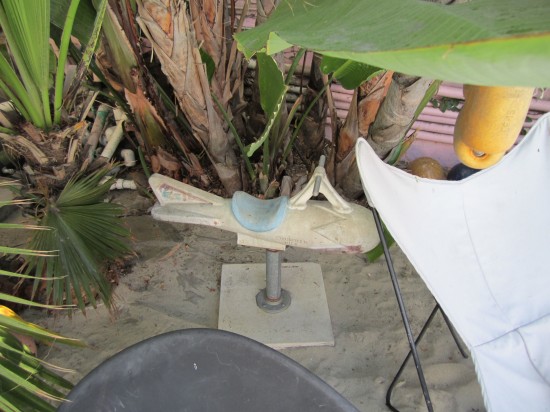 I have always been fascinated by these little playground rockers.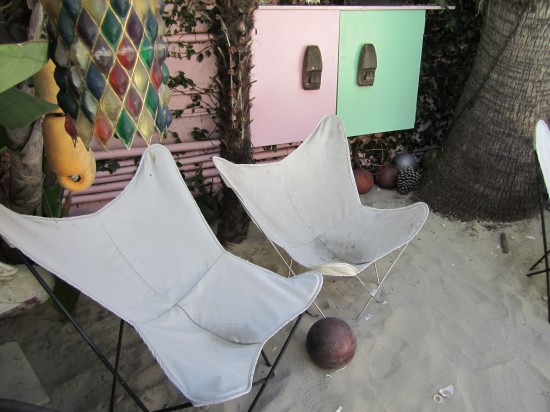 Another fun corner of "Willis Wonderland".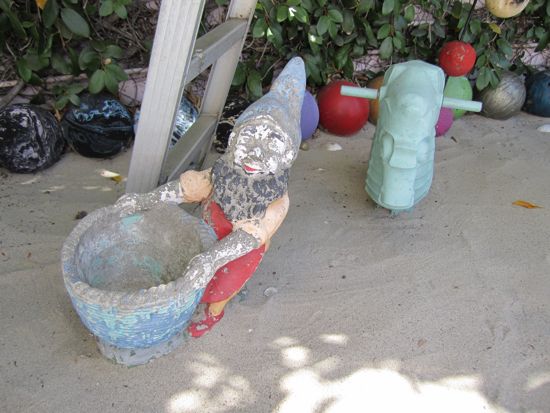 The gnome statue and the rocking seahorse! More kitsch that is right up my alley!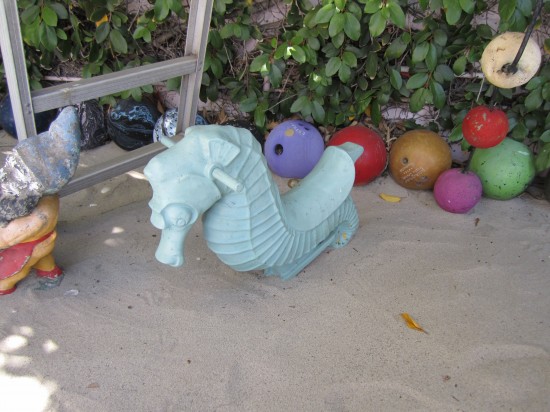 I love this rocking sea horse complimented by the very colorful bowling balls.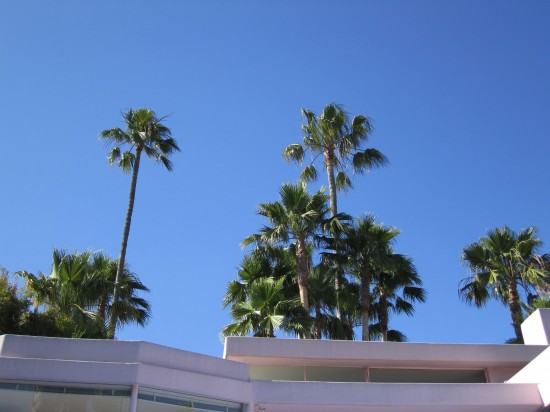 Some old palms from the 1930's, aren't they amazing! I just loved this shot.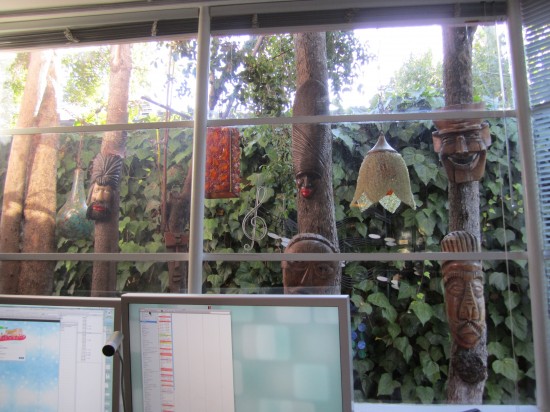 I think I'm being stared at.