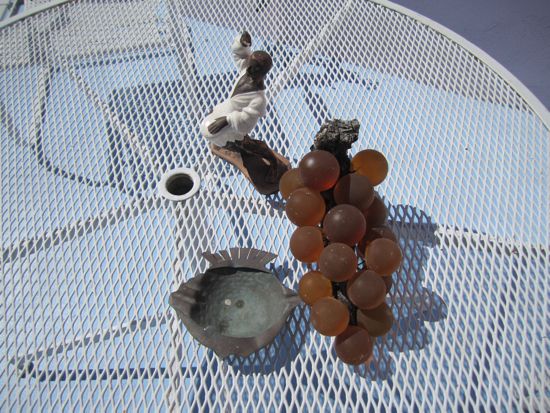 A nice arrangement of kitsch decorating a table outside! Dig the acrylic grapes and little statue.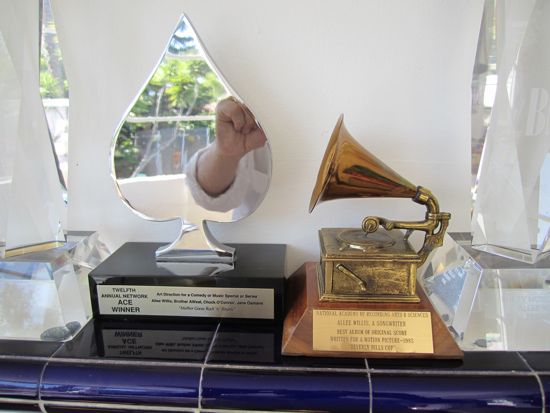 And the winner is…….Allee Willis for "Beverly Hills Cop".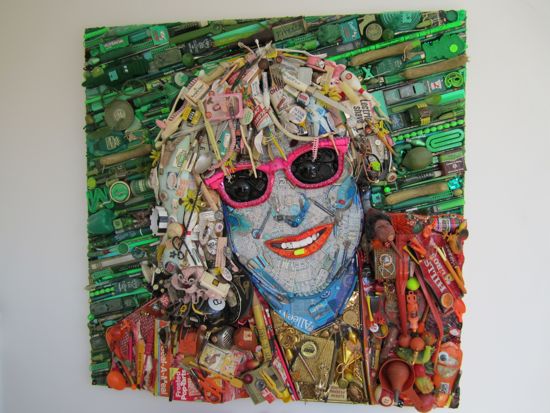 Portrait of the Queen of Kitsch, Allee Willis.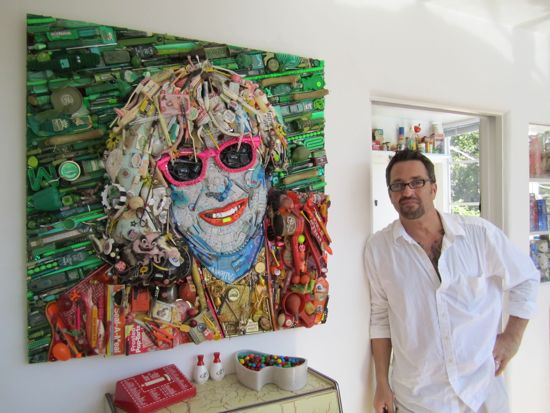 Allee's portrait, a bar guide (the red piece) and a gigantic bowl of peanut M & M's, and S&P shakers.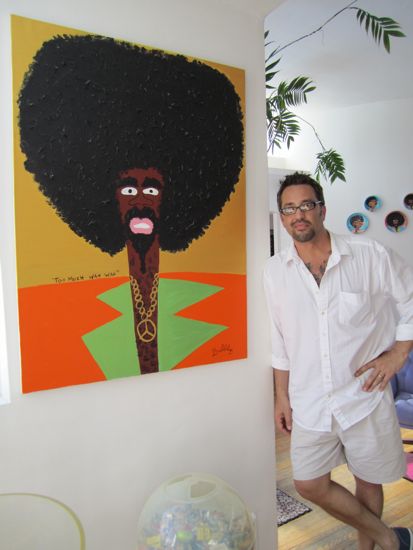 Posing with art by "Bubbles the Artist". Note her work in the background as well!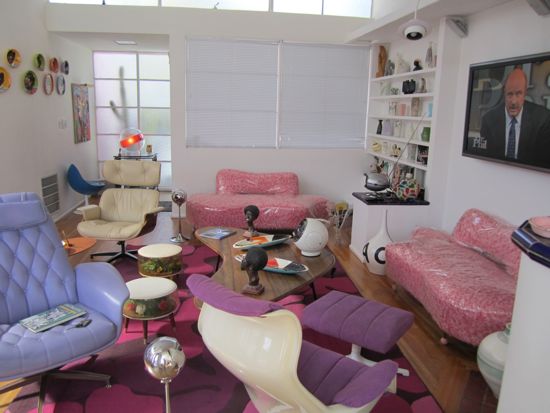 A little paradise. I walked into this room and it's the first place in "Willis Wonderland" where I got the chills! What an amazing room!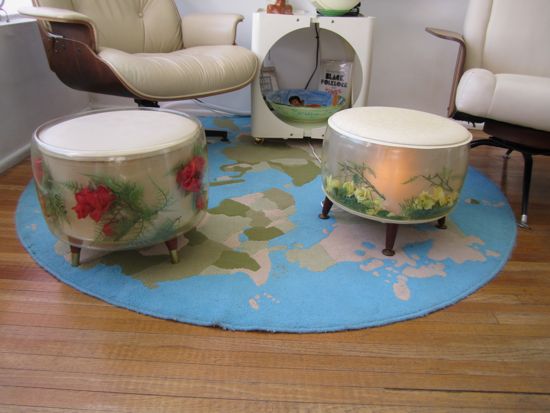 I had a fit when I saw these. I want one of these in the worst way and have NEVER seen light up foot stools before. Absolutely stunning.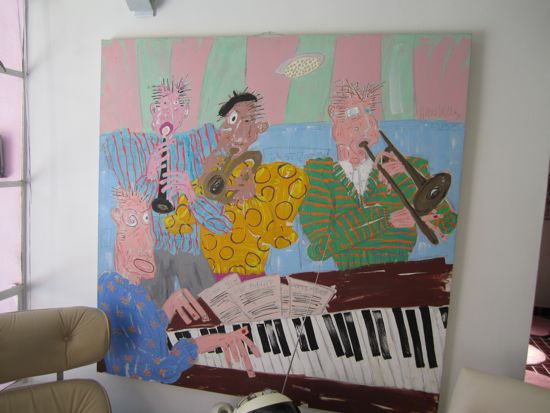 "Boogie Wonderland", "Live My Life", & "September".