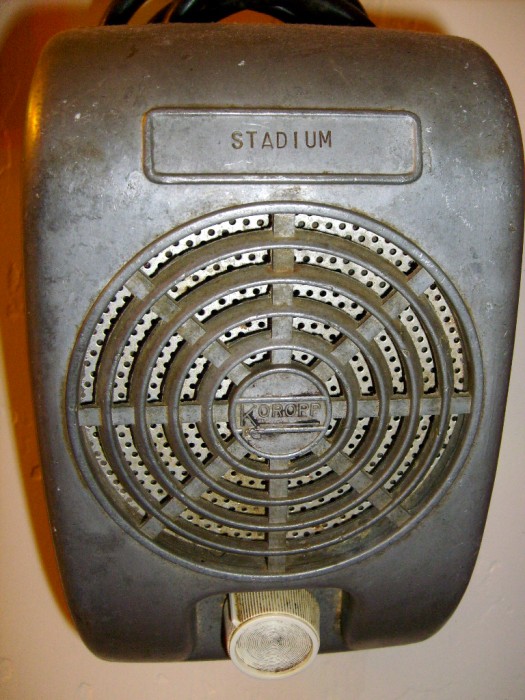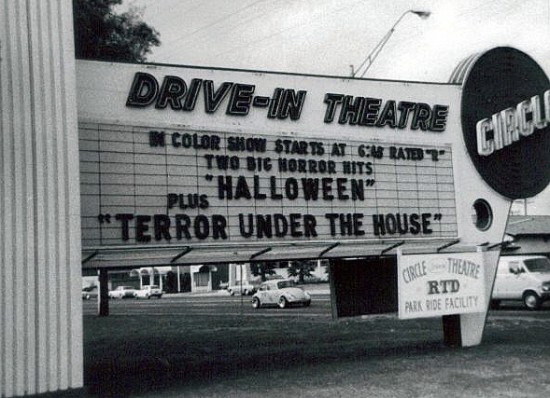 This is an old Koropp drive-in movie theater speaker. For those of you who don't remember, drive-in speakers were attached to posts by wires and would hang off your car window supplying monaural sound for the movie.
I took this photo of the Long Beach, CA Circle Drive-in theater in the late 1970's. The Circle Drive-in was near Long Beach's infamous Los Alamitos Traffic Circle (one of the first roundabouts built in the U.S.). The theater is no longer in existence.
What fun it was to pile in the car and go to the drive-in movies back in the day. A cartoon, two movie features, a playground for the kids and a snack bar serving hot dogs, popcorn, candy bars and ice cream, what more could you ask for? The best part was that you could watch the movies in the comfort of your own car.
Here's a great little site devoted to the drive-in theater experience –
….And don't forget to replace the speaker back on the post when you leave!