This guy kicked off my Tacky Planter collection. He was discovered on a site called "Kitschy Koo Vintage Collectibles" as I was searching for an atomic ashtray for my then-smoker mother-in-law and came home to live with me in June of 2002.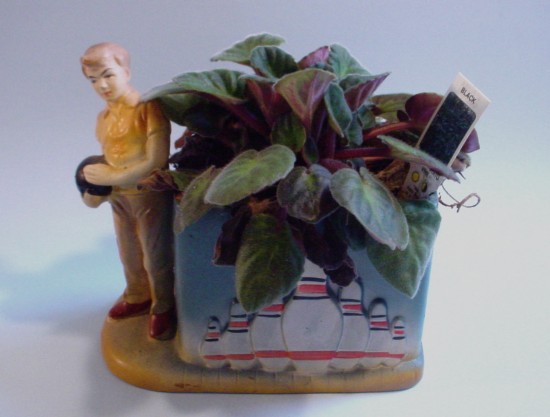 I call him the bowling man tacky planter. Long but accurate. I figure he must have been the prize given to some lucky bowler in the '60s for having the most improved average in the league.
This is the photo that Kitschykoo.com posted which got my heart a'pumpin':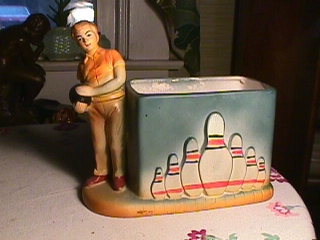 I fell in love with the little bowling man tacky planter. I guess you could say, he brought a uhaul on our first date because he's been living with me ever since! More tacky planters to come your way soon!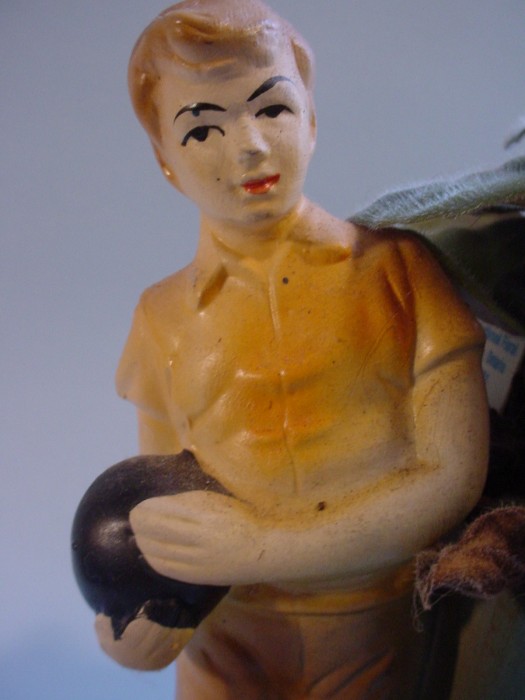 Humina! Humina! Look at that dashing youthful bowling man!